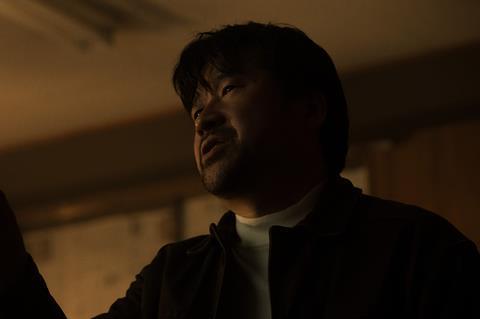 The 26th Busan International Film Festival (BIFF, October 6-15) has revealed 11 selections for its New Currents main competition, including Korea-Japan co-production Missing, directed by Katayama Shinzo, a former assistant director to Bong Joon Ho.
The New Currents competition is made up of directors' first and second features. They will be eligible to win the two New Currents Awards (each with a cash prize of $30,000), the New Currents Audience Award, the NETPAC Award, and the FIPRESCI Award.
Katayama worked with Bong on his installment for the omnibus film Tokyo! (2008) and Mother (2009), both of which went to Cannes. He made his feature debut with Siblings Of The Cave (2018) and the thriller Missing is his second feature.
This year's New Currents titles are all world premieres with the exception of director Mehdi Hoseinivand Aalipour's Iranian film Asteroid, which won Best Asian Film at the Fajr International Film Festival this year and will be making its international premiere in Busan.
Other selections include Arvand Dashtaray's single-take style film The Absent Director, which portrays a director conducting a rehearsal for a play through video calls and the resulting fracas created by the director and the crew; Kazakhstan production Red Pomegranate, the second feature from director Sharipa Urazbayeva (Mariam); and Vietnam-Germany co-production Memoryland from director Kim Quy Bui (The Inseminator).
Water director Deepa Mehta will be president of the New Currents jury. She will be joined by Berlinale Forum head Cristina Nord, 1987: When the Day Comes director Jang Joonhwan and Take Care Of My Cat director Jeong Jae-eun.
Korean Cinema Today - Vision
BIFF also announced 12 world premiere titles for its Korean Cinema Today - Vision section for independent films and emerging directors. These include high school girl coming-of-age film Nobody's Lover, directed by Han In-mi; Through My Midwinter, directed by Oh Seongho, depicting the realistic plight of contemporary youth; and Doom Doom, directed by Jung Wonhee, about a single mother who is also a talented DJ.
The Korean Cinema Today- Vision titles will be up for a slew of prizes including the DGK MEGABOX Award, the CGV Arthouse Award, the KBS Independent Film Award, the Watcha Award, the Citizen Critics' Award and the Actor & Actress of the Year award.