EXCLUSIVE: Company also inks deals for I Am Not Your Negro and Renzo Piano.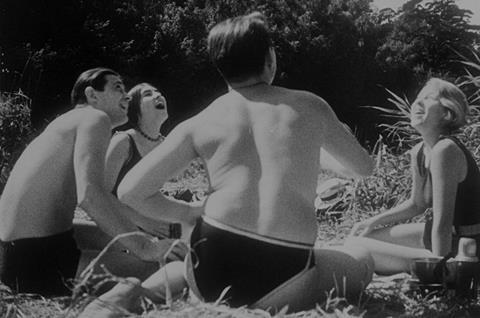 Notable for being an exclusively European done deal at Busan's Asian Film Market, French sales company Wide House has sold documentary Hitler's Hollywood to Sweden (Njuta).
The company has also announced deals on Renzo Piano, An Architect For Santander and Toronto title I Am Not Your Negro.
Hitler's Hollywood delves into the Third Reich's heavily-censored German dream factory - complete with celebrity star system and the period's latest marketing tools - producing Nazi hits such as Munchhausen at the request of Joseph Goebbels.
The film was previously pre-sold to the US (Kino Lorber) and the UK (Eureka), and is aiming at January/February festivals.
Directed by Rudiger Suchsland, Hitler's Hollywood is the follow-up to the filmmaker's debut documentary on German cinema, From Caligari To Hitler [pictured], which premiered in the Venice Classics sidebar in 2014.
"Hitler's Hollywood just finished last week or so and so we closed the deal with Njuta here in Busan. We have worked with Njuta before on Porno E Liberta, an Italian documentary about how porn spurred on the sexual revolution in Italy," said Elise Cochin, international sales exec at Wide House.
"As for Hitler's Hollywood, I know we will sell it because it's the second chapter after From Caligari To Hitler and most people who bought the first one are interested, and for other territories, the title is already commercial. You don't have to be a film buff to be interested in Hitler's Hollywood," she said.
Wide House also sold Renzo Piano, An Architect For Santander to Hong Kong (Edko Films), which previously picked up Wide's Out Last Tango by German Kral.
Directed by Carlos Saura (Argentina, Flamenco Flamenco!) the documentary explores the cultural and environmental influence of the architect who designed Paris' Pompidou Centre and Berlin's Potsdamer Platz as he works on the Botin Center in Spain.
The film is waiting for the completion of the Botin Centre and is due to be completed in time for Cannes.
I Am Not Your Negro, directed by Raoul Peck, also sold to Brazil (Imovision), Italy (I Wonder) and the Netherlands (Cinema Delicatessen).