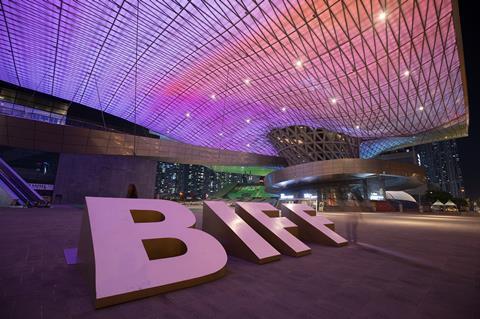 South Korea's Asian Cinema Fund (ACF) has unveiled its first 13 recipients after a two-year hiatus, including the latest from award-winning Korean filmmaker Jang Kunjae.
The support programme, which is an initiative of the Busan International Film Festival (BIFF), had been on hold throughout the Covid-19 pandemic and has now moved under the umbrella of the Asian Contents and Film Market (ACFM) with further measures to help support projects and filmmakers grow business and industry ties.
Organisers report a record number of submissions, with six Korean and seven Asian projects selected from 521 submissions. Announcing the recipients, the ACF said the projects offer sharp perspectives on "labour, climate change, history, and politics" from a diverse range of directors.
Three features will each receive KW10m ($7,550) from the ACF's Script Development Fund and will be invited to the Asian Project Market (APM, Oct 9-11).
The projects include Smart City from India's Rohin Raveendran, which is based on the idealisation of the pandemic; Raha Amirfazli's In The Land of Brothers, a France-Iran production which tells the story of Afghan diaspora after leaving their homeland; and Life I Stole by Malaysia's Putri Purnama Sugua, capturing the story of individuals on the verge of danger through the use of cinematic language.
The ACF's Post-Production Fund, providing in-kind support, selected Mariam from India's Arvind Pratap and two Korean projects: Jang Kunjae's Juhee From 5 To 7 (working title) and Birth by Yoo Jiyoung. Jang is known for directing award-winning 2014 feature A Midsummer's Fantasia. The completed films are set to recieve their world premieres at BIFF in October.
In addition, the Asian Network of Documentary (AND) Fund selected seven documentaries to each receive KW10m($7,550) in production support.
The projects include Shark – A Story of Growing Old by veteran Korean director Kyung Soon; My Class, a story of child labour disguised as a bildungsroman by Korea's Kim Jeong-keun; director Subina Shrestha's Devi, dealing with the issue of wartime sexual violence; and Chan Sze-Wei's Tens Across The Borders, a depiction of the ballroom scene, a subculture of the LGBTQ+ community.
The 27th BIFF will run October 5-14 with the 17th ACFM running October 8-11.