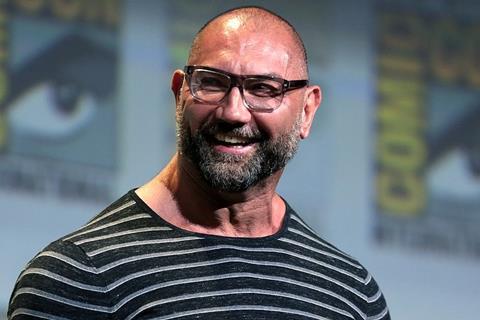 As the week-long virtual AFM draws to a close, decent deals are expected to come as deep-pocketed buyers remain hungry for content.
Star packages including Universe's Most Wanted starring Dave Bautista (AGC Studios), Shotgun Wedding with Jennifer Lopez and Armie Hammer (Lionsgate International), and Revolver with Ethan and Maya Hawke (Endeavor Content on international sales) have all been draws.
Four days into the market, AGC Studios head Stuart Ford was observing a willingness among buyers to "spend aggressively" on sci-fi romp Universe's Most Wanted as a pillar for their 2022 slates.
"By that time there's a strong expectation global box office will have rebounded," noted Ford, who staged a virtual buyers presentation with Bautista and director Brad Peyton. At time of writing US and worldwide buyers were circling.
AFM organisers trimmed the market down to five days – everybody is grateful for that – but market-related business extends beyond a week. Just as the focus was on packaging prior to November 9, so advanced talks and transactions are expected to coalesce into next week and beyond.
The pandemic raises many questions such as what will happen to the logjam of pre-sold films that have been unable to start production.
"There's this need now for product because there's a lack of films getting produced, especially American films because of Covid," said The Exchange CEO Brian O'Shea, who has been showing footage on Gringa and expects production to start any day in Venice, Italy, on drama Across The River And Into The Trees starring Liev Schreiber and Josh Hutcherson.
The lack of physical events is disrupting the momentum of the business. "You have pre-sales, a festival run and clean-up sales building from a festival run because of that experience in a theatre," O'Shea said of a typical year.
For much of this year and into the near-term future, the next step after a notable market launch can be a debut on VoD, which is not the same proposition and impacts the revenue waterfall.
And even as hopes grow over the Pfizer vaccine, for some the annual trip to the EFM in Germany in February is looking unlikely.
"I'm not overly confident about Berlin give that winter's coming and there's this second wave of lockdowns in Europe," said O'Shea. "It's going to be really hard to travel. I love Berlin and seeing friends and partners at the festival and in the market, and I'd love to go and not lose momentum, but the reality is we don't know."
And with the array of virtual tools at their disposal, many are happy to sit out one market in a busy year. That is not to say they will make a habit of it: everybody misses the face-to-face interaction, no matter how sleek the technology driving reconfigured events such as AFM.