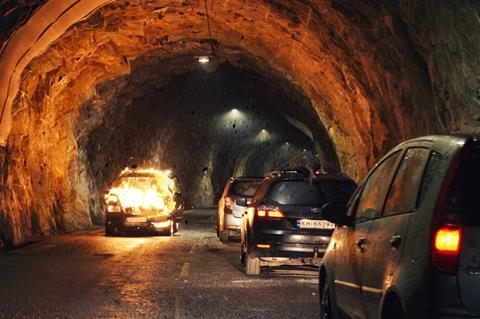 TrustNordisk has closed a number of deals on its Norwegian disaster thriller The Tunnel.
The film has now sold to Germany, Austria and German-speaking Switzerland (SquareOne), Mexico and Latin America (Califorinia Filmes), Korea (Activers Entertainment), China (DD Dream), Malaysia and Philippines (CM Holdings), and Bulgaria (bTV). TrustNordisk will show first footage of the film in its promo reel screening tomorrow (May 15).
Pål Øie directs based on a script by Kjersti Helen Rasmussen. Based on a real-life incident, the story follows what happens when a tanker truck collides and catches on fire in a tunnel. Families and tourists are trapped as a blizzard outside makes it hard for first responders to get to the scene.
The Tunnel is produced by John Einar Hagen and Einar Loftesnes for Nordisk Film Production with support from the Norwegian Film Institute, Zefyr Media Fund and Western Norway Film Centre.
The cast features Thorbjørn Harr, Lisa Carlehed, Ylva Fuglerud, Ingvild Holthe Bygdnes, Mikkel Bratt Silset, Silje Breivik, Jan Gunnar Røise, Henrik Holm, Øystein Martinsen and Per Egil Aske. The film, budgeted at $3.9m (€3.5m), is in production now and is planned for a local release at Christmas.
Øie's past films include Hidden and Dark Woods. Disaster films such as The Quake and The Wave have been huge hits for Norway in recent years.