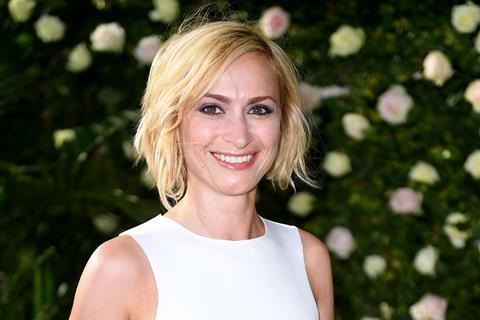 One major US TV show has banned "live" weapons on set as calls for enhanced safety protocols swirled around Hollywood on Friday (October 22) in the wake of the tragic incident on the production of Alec Baldwin western Rust that resulted in the death of cinematographer Halyna Hutchins.
The showrunners on ABC police series The Rookie confirmed they had implemented an immediate ban on "live" weapons amid demands on social media for a review of safety procedures and at least one petition launched demanding the end of firearms on set.
The Art Directors Guild said in a statement it "stresses its commitment to safety on the set at all times". It went on: "No-one should risk their lives while making entertainment for the masses. We hope that our industry will take this moment to examine existing safety measures and ensure proper implementation to prevent tragedies such as this in the future."
A spokesperson on behalf of the Rust production issued the following statement to Screen: "The safety of our cast and crew is the top priority of Rust Productions and everyone associated with the company. Though we were not made aware of any official complaints concerning weapon or prop safety on set, we will be conducting an internal review of our procedures while production is shut down. We will continue to cooperate with the Santa Fe authorities in their investigation and offer mental health services to the cast and crew during this tragic time."
Hutchins, 42, died in hospital after police confirmed Rust star and producer Alec Baldwin "discharged" a prop gun at Bonanza Creek Ranch near Santa Fe, New Mexico on Thursday afternoon. The Santa Fe County Sheriff's Office interviewed Baldwin and the production's armourer and subsequently released them. An investigation is ongoing.
By Friday morning unconfirmed reports were circulating saying that crew members on Thursday had allegedly walked off the production in protest over work conditions. Another report said a prop gun had misfired earlier in the week. At time of writing neither the production nor authorities in Santa Fe had commented on these reports.
Shannon Lee, the daughter of martial arts legend Bruce Lee and brother of Brandon Lee, who was fatally shot by a prop gun in 1993 on the set of The Crow, told one trade outlet that there was no reason why a fatal accident involving a prop gun should happen.
In a video of Baldwin posted on Instagram by a member of below-the-line union IATSE (International Alliance of Theatrical Stage Employees) earlier in the week, the star addressed general concerns by film and TV crew members over working conditions and urged them to strike if they felt they should. "Do what you need to do," the star said.
Days prior IATSE called off a potentially devastating strike that would have halted the majority of US productions after it said it had reached a breakthrough in contract renewal talks with studios, networks and streamers. Those talks centred on issues such as working hours and pay.
At time of writing Hollywood groups like Producers Guild Of America and IATSE had not returned calls to comment on safety procedures on productions.