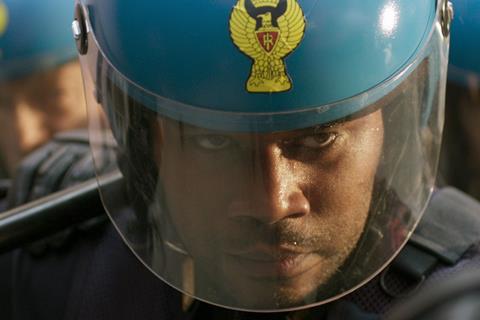 Italy's Fandango Sales has reported brisk business on its slate at the MIA film and TV market (which ran Oct 13-17), with international sales on The Legionnaire, Californie, Pantafa, Sirley, The Predators and a new cut of Gomorrah.
Hleb Papou's police thriller-drama The Legionnaire, winner of the best emerging director award at Locarno, and Alessandro Cassigoli and Casey Kauffman's Californie, awarded the Europa Cinemas Label at Venice's Giornate degli Autori, have both sold to HBO for Czech Republic, Slovak Republic, Hungary, Poland, Romania, Moldova, Bulgaria and Former Yugoslavia.
Emanuele Scaringi's horror film Pantafa, which will be ready for spring 2022, has been pre-acquired for Russia and CIS by Russian Report.
Elisa Amoruso's fiction feature debut Sirley, a coming-of-age drama which premiered at Rome in 2020, has sold to Australia and New Zealand (Palace Entertainment), Poland (Tongariro Releasing), and Canada (Telelatino).
Sergio Castellitto's Venice 2020 Horizons' best screenplay winner The Predators has sold Russia, CIS and Baltics (Pilotkino), Portugal (Risi Films), Brazil (Garda Distribuidora de Filmes), and Canada (Telelatino).
Finally, a new cut of Matteo Garrone's 2008 hit Gomorrah (a Grand Prix-winner in Cannes) was sold to France (LePacte), Scandinavia (NonStop Entertainment), Portugal (Films4You), Latin America (Impacto Cine), Switzerland (Filmcoopi), Greece (Strada), Spain (Karma Films) and Benelux (Cineart).
Raffaella Di Giulio, head of sales and international distribution at Fandango, said: "It was a good MIA Market for Fandango. But most of all we had great feedback from the co-production meetings both on the TV and cinema side. Though we will be at the online AFM too, frankly it was great to meet in person at MIA, talk about what is happening in different territories and exchange ideas on how to cope with the situation."