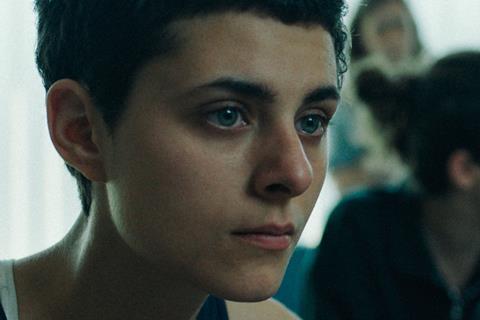 Sophie Deraspe's Canadian Oscar submission Antigone has secured US distribution with Los Angeles-based Cinema Libre Studios as WaZabi Films reported a raft of international sales.
Rights have gone to Lucky Red in Italy, Ligne 7 in France and Belgium, Nachson Films in Israel, Cinemas Nueva Era in Mexico, and Green Narae Media in South Korea. WaZabi Films and the producer ACPAV Corporation announced the deals on Monday evening (9).
Antigone premiered in Toronto where it won the Best Canadian Film award before going on to play at Rome International Film Festival, Busan IFF, Los Cabos, and Tallinn Black Nights in Estonia.
Most recently Antigone won four Borsos Awards at Whistler Film Festival including Best Canadian Feature, best director and best screenplay for Deraspe, Best Performance for Nahéma Ricci, and the Alliance of Women of Film award for best female-directed narrative feature.
WaZabi Films co-president Anick Poirier negotiated the deal with Cinema Libre and said, "Buyers who have seen the film respond passionately and feel they have to work with it. Antigone continues to gain momentum and we expect that it will find more homes shortly."
Antigone is a Montreal-set contemporary retelling of the Greek tragedy by Sophocles and centres on a young immigrant of Algerian extraction whose world changes when her brother is mistakenly shot by police.
The Academy will unveil its international feature film shortlist on Monday (16).