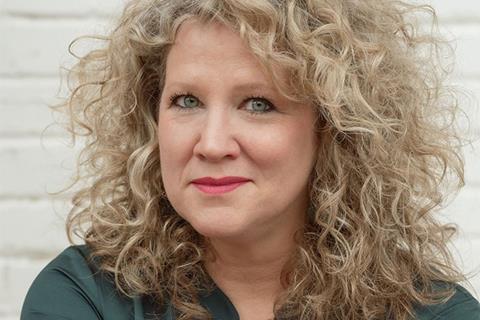 The Canadian Media Producers Association (CMPA) has welcomed the appointment of incoming Telefilm Canada executive director and CEO Julie Roy.
Commencing on April 3 Roy will serve a five-year term and arrives from National Film Board of Canada, where she has served as director general and programming chief officer | creation, distribution and marketing since 2020 and oversaw French- and English-language production sectors across the country.
The executive replaces Christa Dickenson, who stepped down in September, and brings nearly 30 years of expertise in the Canadian film industry with an emphasis in production and marketing.
In a statement CMPA president and CEO Reynolds Mastin said, "With [Roy's] decades and range of experience in Canada's audiovisual sector, most recently as director general and programming chief officer at the National Film Board, she brings a deep understanding of the industry. As a former producer, we are confident that she will be a strong champion of Canadian producers and stories both at home and on the global stage."
Robert Spickler, chair of Telefilm's board, hailed the appointee as "a proven bilingual leader who is well versed of the current challenges facing the audiovisual industry" and "an ardent advocate of equity, diversity and inclusion on both sides of the camera".
Roy added, "The country's digital landscape is in a state of change and the challenges ahead are significant and exciting. There are opportunities ahead of us. We must seize them in order to increase the influence of our talent and our industry. In this context, Telefilm Canada's mission will be more relevant than ever."
The recruitment process began in June 2022 and considered candidates from across Canada and outside the country. The selection committee included representatives from the Office of the Prime Minister, the Privy Council Office, the Department of Canadian Heritage, and the Office of the Minister of Canadian Heritage.
Francesca Accinelli stepped in as interim executive director and CEO following Dickenson's departure last year.