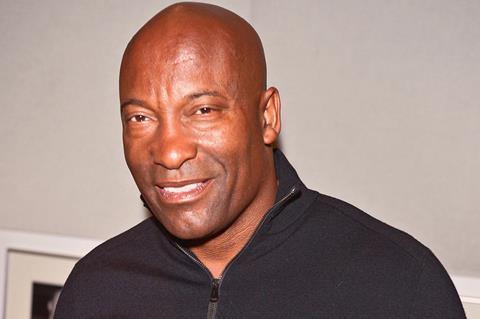 Cannes's Cinema de la Plage free beach screening series will include Boyz N The Hood as a tribute to the late John Singleton.
The Los Angeles-set crime drama will screen on May 23 and has history with the festival. It screened in Un Certain Regard in 1991, and went on to earn best directing and best screenwriting Oscar nominations for Singleton.
The filmmaker became the first African American to receive an Academy Award directing nod and remains the youngest director to do so. Singleton died on April 29 aged 51.
Zhang Ziyi will attend a screening of Ang Lee's Crouching Tiger, Hidden Dragon on May 21, and the beach screenings include Dennis Hopper's Easy Rider (22), François Truffaut's The 400 Blows (15), and Oliver Stone's The Doors (19).
François Armanet and Bayon will present an unofficial "pre-world premiere" of their music documentary Haut Les Filles on May 20, and Emmanuelle Devos and Bernard Lecoq will attend the May 24 screening of Eric Rochant's 1994 Palme d'Or contender Les Patriotes.
Alain Chabat, Gérard Darmon, Dominique Farrugia and Chantal Lauby will attend the May 16 presentation of Alain Berbérian's 1994 comedy La Cité de la Peur.
May 17 is reserved for a film of the day in case it rains, and if not will show a surprise film. The screening series was unveiled on Monday (13) and runs from May 14-25. All screenings start at 9.30pm.