Documentary specialist Dogwoof has acquired world sales and UK distribution rights to Mark Cousin's The Eyes Of Orson Welles which will premiere in this year's Cannes Classics programme.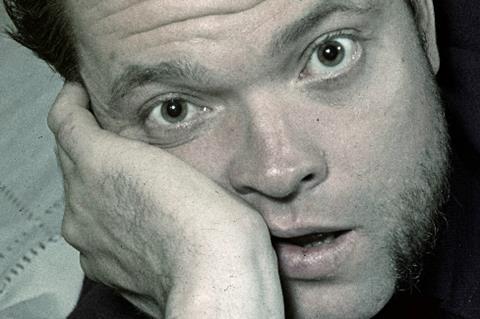 London-based Dogwoof is plotting a summer 2018 release. The BBC has UK broadcast rights, while Turner Classic Movies (TCM) and Filmstruck have TV and SVoD rights in North America.
Among the film's executive producers is Oscar-winning documentary filmmaker Michael Moore. It was produced by Bofa Productions in association with the BBC and Filmstruck, with support from the National Lottery via Creative Scotland's Screen Fund.
Written, directed, narrated and shot by Mark Cousins (The Story Of Film), the feature profiles the life of Welles through access to hundreds of his drawings and paintings, many of which have never been made public before.
The producers are Mary Bell and Adam Dawtrey, with executive producers Mark Bell, Mark Thomas and Michael Moore. Timo Langer edited the film and Welles' daughter Beatrice provided access to materials.
"It's hard to get a documentary film out into the world, but Dogwoof are great at it. This is the third of my films that they've taken and, each time, they've done splendid work. They've helped define what a cinema doc is. I'm delighted to be part of that," said Mark Cousins.
"Mark remains one of the truly distinctive filmmakers working in British cinema today, and we love working with him to bring his unique vision to audiences," said Oli Harbottle, Dogwoof's head of distribution and acquisitions.