Philippe Garrel's film set to open Directors Fortnight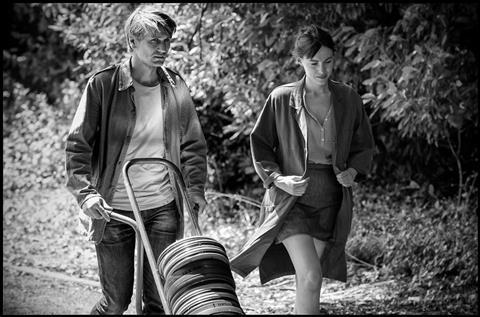 Distrib Films US has announced its acquisition of US rights to Philippe Garrel's In the Shadow of Women ahead of its premiere as the opening film of Cannes Directors' Fortnight this week.
The deal was negotiated between François Scippa-Kohn, president of Distrib Films US, and Carole Baraton and Olivier Barbier of Wild Bunch.
In the Shadow of Women revolves around a low-budget documentary-maker who dumps his mistress after he discovers his long-term partner has a lover too.
Garrel is a Directors' Fortnight habitué having screened his early film The Virgin's Bed at the first edition of the then renegade parallel sidebar in 1969.
Distrib Films US released Garrel's previous film Jealousy last summer.
"We're thrilled to continue to bring the films of Philippe Garrel to American audiences," said Scippa Kohn.
"This is the first time we have acquired a film at script stage but the combination of Garrel and Jean-Claude Carriere was irresistible.
"We hope the attention that Cannes will bring it and further festival play in the US will help us launch this into the most successful Garrel release yet."
Distrib Films US is a Paris-based company specialising in the release of independent French films in the US.
Its other recent acquisitions for US release include Hippocrates : Diary of a French Party Girl and The Great Man.