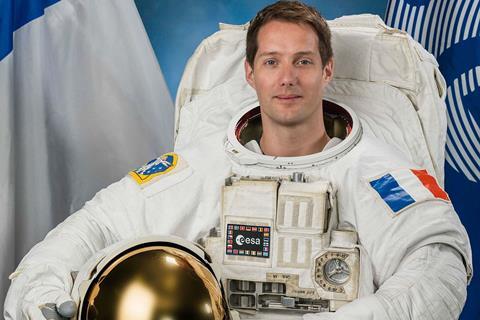 Exploration(s) is the theme of the third edition of Doc Day which takes place on May 15 in Cannes.
The lively event brings together documentary professionals and filmmakers to debate the future of documentary and showcase the work of various directors.
A keynote speech by astronaut Thomas Pesquet of the European Space Agency will open the event. It will include a presentation on the multi-format documentary project about his mission in space, which encompasses virtual reality experiences Being An Astronaut (Part 1 & Part 2).
The morning events include an introduction by Paul Pauwels, the director of European Documentary Network (EDN) and producer André Singer of Spring Films of the initiative, 'Media & Society: European Documentary in a Changing Media Landscape'.
This will be followed by a round table with industry experts, chaired by Screen International, discussing the challenges and opportunities for documentary filmmakers over the next five years.
Afternoon events include the presentation of the L'Œil d'Or-Documentary award to a documentary film presented in one of the Cannes' selections. The jury is headed by director Emmanuel Finkiel.
Further discussions include filmmaker Marie Losier talking about her latest work Cassandro the Exotico!, and a debate entitled 'When Docs Get Animated: Exploring, Reviving & Preserving Memory.'
Morning events take place at the Plage du Gray. The afternoon sessions move to the Olympia cinema.