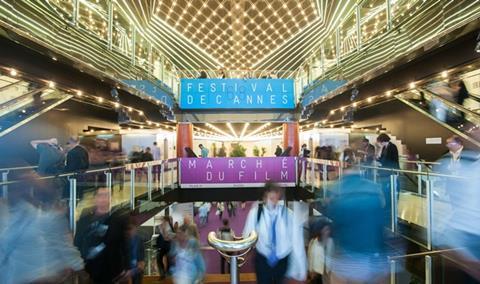 The Cannes Marché has re-scheduled its virtual Pre-Cannes Screenings to June 21-25, from the originally announced dates of May 25-28.
The market first proposed the online screenings in response to requests from sales agents for an event between the Berlinale's European Film Market in March and its physical edition in July alongside the Cannes Film Festival, which is running on later-than-normal dates of July 6-17.
There have been growing calls from professionals in recent weeks, however, for the Pre-Cannes Screenings to align with the US-led project launch event in June. Screen has confirmed that the US initiative, mooted after the original pre-Cannes screening dates were unveiled, will run from June 21-25.
The US virtual market will replicate last year's project showcase which was launched after Cannes was cancelled and involved companies like FilmNation, CAA Media Finance, AGC Studios, Wild Bunch International, Endeavor Content, Sierra/Affinity, STXinternational, Lionsgate International, Voltage Pictures, XYZ Films, ICM Partners and UTA Independent Film Group.
The market sent out a survey to its regular attendees last week to canvas views on dates. It said 700 professionals had responded.
"A vast majority confirmed their participation in the Pre-Cannes Screenings and 66% voted in this new context for moving to 21 June," it said in a statement..
"Listening to and answering the needs of the industry are key values of the Marché du Film team. Therefore, we have decided to run the online Pre-Cannes Screenings from 21-25 June, two weeks before the Marché du Film in Cannes (6-15 July)."