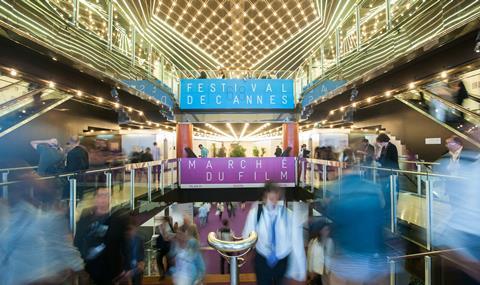 In the latest twist to an evolving story, Cannes Marché is canvassing the industry on the possibility of moving the Pre-Cannes Online Screenings from May to June – or scrapping them entirely.
The event is currently set for May 25-28. However, Marché executive director Jerome Paillard has sent out a survey asking buyers and sellers if they plan to participate, whether they would prefer the pre-Cannes screenings to move to June, or rather not have the screenings at all.
It is understood the final option is not something the Marché wants. When contacted Paillard declined to comment as the survey was ongoing.
The screenings are one of three events at time of writing that constitute activity around the Cannes market and festival this year.
There will also be a US agency-led week of online presentations and sales on major English-language titles that is thought likely to run from June 21-25, and the in-person festival and market on the Croisette set for July 6-15.
France is currently under lockdown and French president Emmanuel Macron has said cultural venues can start reopening from mid-May although it remains unclear when cinemas specifically can reopen. Local exhibitors and distributors have lobbied for early May, although rumours have circulated it could be June 1.
The Cannes Lions, due to take place June 21-25, announced last week it was moving entirely online.
Marché costs
The Marché survey sent to the industry provided more information about administration and costs for the online screenings.
Sellers are required to take an online booth at the Pre-Cannes Online Screenings for a €390 price tag that includes access for up to 10 staff, and offers a 50% rebate of €195 to be deducted from the physical Marché booth, "Croisette Package", or online booth reservation in July.
The cost per film is €90 for two screenings based in local time. Sellers can restrict access and geo-block screenings, and only films and promos completed after January 1, 2020 and not screened at a market prior to December 2020 can be shown.
Cinando encoding fees range from €6 (HD, six months) or €18 (full HD, 12 months) to a €299 NexGuard advanced watermarking option from Nagra that operates in full HD for 12 months and allows up to 300 streams.
Buyers and festival programmers get free access when registered for the Marché on-site or online, although screenings access can be restricted.
For theatrical screenings during the in-person market in July, sales agents need a booth contract or a 'Croisette Package' to reserve screenings. Should screening capacity be limited, a discounted screening fee will be proposed, and the screening fee includes a free online re-run at the same time the following day at the buyers' local time.
For online screenings in July, sales companies need a booth contract or a 'Croisette Package' or an online booth (the €390 fee includes one online registration). The cost per film is €90 for each screening plus an encoding fee.
Both the Marché du Film booths and 'Croisette Package' include a free online booth.
Should prospective attendees in July be forced to cancel because Covid restrictions prohibit them from leaving their country, entering France or moving freely within France due to quarantine requirements, the registration fee can be converted from on-site to online, and fees paid for cancelled theatrical screenings, booths, and the "Croisette Package" will be reimbursed.
American Pavilion
Separately, organisers of the American Pavilion, the annual hub for filmmakers and students that takes place during Cannes each year, have been meeting to discuss options.
Director Julie Sisk issued the following statement to Screen on Friday: "As a longtime partner of the Cannes Film Festival, The American Pavilion has been closely following the direction that the Festival team sets forth for this year, as well as the travel guidelines for the US and French governments. Our top priority is the safety of our students, staff, and members. We look forward to celebrating cinema on the Riviera when we can safely do so. When we have more information about what we are able to do, we will share it.
"In the meantime, we have maintained our focus on shaping important opportunities for students and young filmmakers. Our virtual Emerging Filmmaker Showcase, Road to Cannes speaker series, and Professional Development Program all launched in 2020, and continue to evolve to meet the needs of the online learning and filmmaking communities."