Italian director discusses his Mediterranea follow up.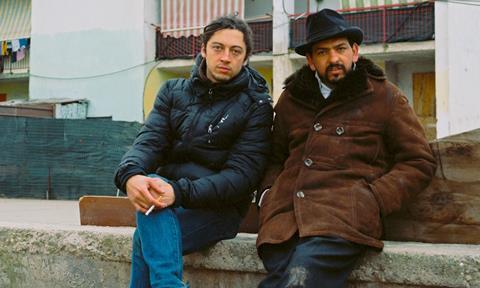 Italian director Jonas Carpignano is back in Cannes this year with A Ciambra, his follow-up feature to migrant drama Mediterranea, which premiered in Critics' Week in 2015.
His second feature is an evolution of his 2014 short of the same name, and follows a Romani boy who struggles to keep his family together and repay his brother's debt.
It premieres in Directors' Fortnight today (May 19). Luxbox is handling sales.
Can you explain what Ciambra is?
The Ciambra is a sort of favela on the outskirts of Gioia Tauro in southern Italy, the town where I live. For the past 20 years, it has been solely occupied by the Romani community.
Why did you return to the subject matter of your short film?
When I make short films, it's to explore a new world, and to see the possible directions a character can go when confronted with a challenging situation. I knew I wanted to tell a story about a boy and his brother in Ciambra.
Do you think films about the refugee crisis are helping to raise awareness?
We need to go past presenting information about what is happening, and instead create empathy for the individuals living these stories. Cinema can make an audience feel that world more than a newspaper or TV news.
Martin Scorsese and Emma Tillinger Koskoff helped produce your feature with their emerging film-makers fund, how beneficial was that?
It didn't really sink in until we got to the edit. I was lucky to have his [Scorsese's] notes on several versions of the cut, and that made a big impact on the film.
On a larger level, not only is his work massively influential, but his approach to and respect for the medium is what I particularly value.
How do you give your films such a realistic tone?
We are very informal in the sense that the set never feels strictly like a professional space. We are always adjusting our schedule to suit the actors availability and to create an environment that they feel comfortable inhabiting.
I always write dialogue that I've heard the character engage in before, I repurpose it for the script. Therefore it all feels very spontaneous because the actors play with words and actions they are already very familiar with - words and lines that are natural for them to say.
We also shoot on Super 16mm, with a crew that I've worked with on almost all of my films.
What are your best experiences at Cannes?
In 2014, we were at the closing night party for Critics' Week, where A Ciambra had just won the Discovery Award. I was shooting Mediterranea, so I was tired. But then Andrea Arnold came over to congratulate me. We drank and danced the night away.
That same night I met Una Gunjak, who also had a short film there. She has since become one of my favourite people on the planet.