The racing sequel received the fund's biggest grant in its latest round.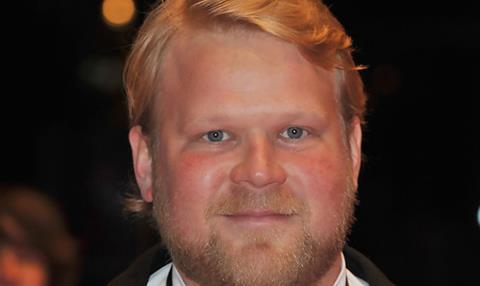 The Nordisk Film & TV Fond has allocated $317,000 (NOK 2.7m) to Norwegian car racing sequel Børning 2-On Ice.
Hallvard Bræin again directs, with veteran John M Jacobsen producing with Marcus Brodersen for Filmkameratene.
In the film, Anders Baasmo Christiansen stars as a father who tries to prevent his daughter (Ida Husøy) from taking part in another illegal street race, this time from the west coast of Norway to Sweden, Finland and Murmansk in Russia. The original 2014 hit featured a race from Oslo to North the Cape.
The $5.8m (NOK 50m) project is shooting now with co-financing from SF with Rein Film and Fuzz AS. It is set for a local premiere on Oct 5.
The support marked the largest grant for the Fond's February round of production support.
Other grantees:
Hashtag by Anders Hazelius, an 8 x 15' youth TV series produced by Lizette Jonjic for Zentropa Sweden. Inspired by Goteborg's Instagram riots 0f 2012. Co-financed by SVT, Film Väst, YLE, the City of Gothenburg cultural support, SFI. Granted $64,600 (NOK 550.000).
The Golden Dawn Case by Håvard Bustnes, documentary about Greece's famous neo-Nazi party. Produced by Christian Falch for Faction Film and co-produced by House of Real (Denmark) and Napa Films (Finland). Granted $58,700 (NOK 500.000)
The Night by Steffan Strandberg, produced by Carsten Aanonsen for Indie Film, co-produced by Sweden's Fasad and Belgium's Walking the Dog. The director's personal story of his own childhood growing up with an alcoholic mother. Tour de Force handles Norwegian distribution and Wide House handles international sales. Granted $94,000 (NOK 800,000).
New Norway produced and directed by Paul Simma for Saamifilmi. Documentary about different cultures clashing in a village on the edge of the Lapland wilderness. Granted $47,000 (NOK 400,000).