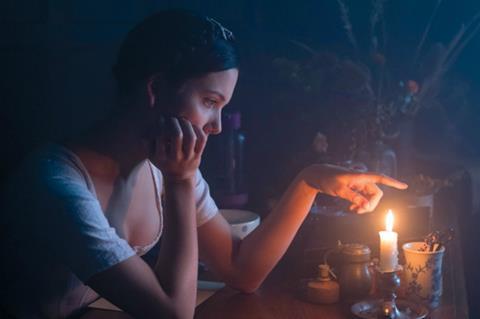 Emily Harris' UK feature Carmilla has secured distribution deals in Germany and Australia, ahead of the film's UK release today (October 16).
Busch Media has acquired distribution rights for Germany, with Icon Australia picking it up for Australia. Deals were secured via producers Lizzie Brown and Emily Precious of Bird Flight Films, with the support of Sarah Arnott of Zero Gravity Management.
Carmilla is released in 30 UK cinemas today through Republic Film Distribution; Film Movement released the film on virtual platforms in the US during the Covid-19-induced lockdown.
It premiered at Edinburgh Film Festival in June 2019, going on to screen at festivals including Chicago, Sitges, and Dinard.
"Emily Harris studied Fine Art and works at the V&A Museum, her artistic background is evident in every frame of Carmilla so it is exceptionally suited to the full cinema-going experience but we hope film fans will have a chance to connect wherever they enjoy watching," said Brown.
The film is writer-director Harris' solo debut; she previously co-directed 2015 drama Paragraph with Jonathan Bentovim. Inspired by Sheridan Le Fanu's 1872 gothic novel of the same name, Carmilla is a coming-of-age love story about an isolated teenager who finds an outlet for her burgeoning sexuality when a carriage crash brings a young girl to her family home to recuperate. Tobias Menzies, Jessica Raine, Hannah Rae, and Devrim Lingnau lead the cast.