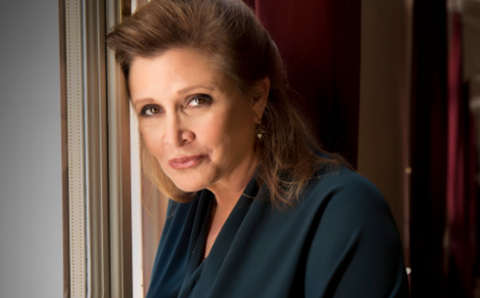 Disney announced on Friday (July 27) that previously unreleased footage of Carrie Fisher will appear in Star Wars: Episode IX, which J.J. Abrams is set to begin directing on August 1 in Pinewood Studios, London.
The surprise development appeared on the official Star Wars website after Lucasfilm chief Kathy Kennedy was reported in April 2017 saying that footage of Fisher would not appear in the upcoming instalment.
Fisher died in December 2016 and appeared as Leia Organa in December 2017 release Star Wars: Episode VIII AKA The Last Jedi directed by Rian Johnson.
"We desperately loved Carrie Fisher," said Abrams. "Finding a truly satisfying conclusion to the Skywalker saga without her eluded us. We were never going to recast, or use a CG character. With the support and blessing from her daughter, Billie, we have found a way to honor Carrie's legacy and role as Leia in Episode IX by using unseen footage we shot together in Episode VII."
Star Wars: Episode IX will also feature Billy Dee Williams, who portrayed the original Lando Calrissian, as well as new cast members Naomi Ackie, Richard E. Grant, and Keri Russell.
Mark Hamill returns, as do Anthony Daniels, Daisy Ridley, Adam Driver, John Boyega, Oscar Isaac, Lupita Nyong'o, Domhnall Gleeson, Kelly Marie Tran, Joonas Suotamo, and Billie Lourd.
Abrams co-wrote the screenplay with Chris Terrio. Composer John Williams is on board in his customary role. Williams has scored every chapter in the Star Wars saga since 1977's A New Hope.
Producers are Kennedy, Abrams, and Michelle Rejwan. Callum Greene and Jason McGatlin serve as executive producers.
Star Wars: Episode IX is scheduled to open via Disney in December 2019.