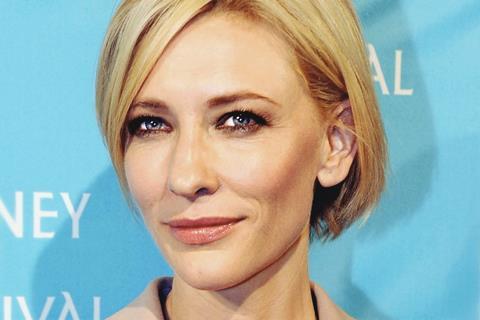 Cate Blanchett will preside over the jury at the 71st Cannes Film Festival, which runs May 8-19.
She said: "I have been to Cannes in many guises over the years; as an actress, producer, in the marketplace, the Gala-sphere and in Competition, but never solely for the sheer pleasure of watching the cornucopia of films this great festival harbours."
"I am humbled by the privilege and responsibility of presiding over this year's jury," she added. "This festival plays a pivotal role in bringing the world together to celebrate story; that strange and vital endeavour that all peoples share, understand and crave."
Pierre Lescure, Cannes president and Thierry Frémaux, general delegate, said: "We are delighted to welcome such a rare and unique artist whose talent and convictions enrich both screen and stage. Our conversations from this autumn tell us she will be a committed President, a passionate woman and a big-hearted spectator."
Last year's jury president was director Pedro Almodóvar.
Some of Blanchett's film roles include Carol, The Lord Of The Rings trilogy, Babel and The Life Aquatic, and she has worked with directors such as Steven Spielberg, Terrence Malick, Sally Potter, Ridley Scott, Woody Allen and Todd Haynes.
Behind the camera, Blanchett was CEO and co-Artistic Director of the Sydney Theatre Company from 2008 to 2013 alongside her producing partner Andrew Upton.
The 71st Cannes Film Festival will take place from Tuesday, 8 May to Saturday, 19 May 2018.
It will start one day earlier than in previous years, but will run for exactly the same length of time.
The opening will therefore take place on the evening of Tuesday, 8 May and the awards ceremony will be on Saturday, 19 May.