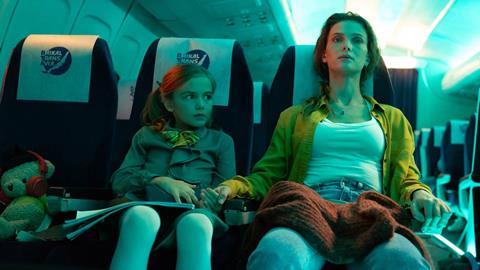 At the start of the Marché, Moscow-based sales and distribution outfit Central Partnership has announced further deals on Russian horror Baba Yaga, Terror Of The Dark Forest, which is produced by Alexander Rodnyansky and Sergei Melkumov (whose joint previous credits include Loveless, Leviathan and Stalingrad) alongside Ivan Kapitonov and Svyatoslav Podgaevsky.
Koch Media has taken Italian rights, Kinovista has acquired all French-speaking territories and Moviecloud has acquired the urban horror tale for Taiwan.
The film follows a young family who move to a new apartment on the outskirts of the city where they hire a sinister nanny to look after their young daughter.
Baba Yaga is directed by Svyatoslav Pdgaevsky, whose previous horror films include Mermaid The Lake Of The Dead and The Bride, both strong sellers in the international marketplace. He recently completed a new feature, Dark Spell, which is also being handled by Central Partnership.

Central Partnership has also announced further sales on adventure thriller The Ninth, also produced by Rodnyansky and Melkumov. The films has sold recently to Japan (Twin Co), South Korea (Eleven Entertainment), Taiwan (Moviecloud), former Yugoslavia territories (DI&MA Vision) and Brazil (Telecine).
Central Partnership released both Baba Yaga and The Ninth theatrically in Russia in 2019.
During the Marché, the company is launching international sales on Row 19, a horror thriller in which a young female doctor and her six-year-old daughter are on an overnight flight in a violent storm. When passengers on the half-empty plane inexplicably begin to die, the woman's grip on reality weakens and she is forced to relive her worst childhood nightmares.