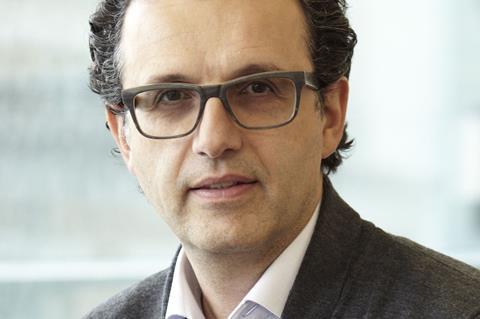 Channel 4 bosses have urged the film and TV industries to clean up their act in light of the Harvey Weinstein scandal (reports Broadcast).
Chair Charles Gurassa and outgoing chief executive David Abraham said that there needs to be a major debate around the culture and practices within the creative industries and wanted to put in place procedures for people to feel comfortable to come forward.
Channel 4's Film 4 has partnered with The Weinstein Company on a number of film projects including Meryl Streep's The Iron Lady, Nowhere Boy, Macbeth and Mary Magdalene.
The film division also worked closely with Weinstein's previous company Miramax on movies such as Ewan McGregor's David Bowie and Iggy Pop-esque Velvet Goldmine.
Film 4 boss Daniel Battsek was also previously president of Disney-owned Miramax Films following the departure of Harvey and Bob Weinstein.
Abraham, who leaves C4 this week, said the company was keen to take part in a debate on the issue.
Speaking to the culture, media and sport select committee, he said: "Clearly there's a major review of the culture and practices of the film industry now taking place.
"We can encourage this debate and be part of it."
C4 chair Charles Gurassa added that the film and television industries needed to act to ensure whistleblowers in the industry felt "safe" to come forward.
"It seems to be there's an absolute onus for the film industry and the television industry to ask itself what practices and procedures need to be in place so that people feel safe so that they can report when malpractice happens," he said.
Abraham was "shocked" and "saddened" to learn of the multiple sexual assault allegations facing disgraced producer Weinstein.
Abraham was involved in a number of co-production negotiations with Weinstein over the years, but said that his only impression of the mogul was as a "tough business person".
"None of these recent revelations were ever brought to our attention," he said. "Had they been, of course we would have acted on them.
"What's been coming out in the last couple of weeks is as shocking to us as it is to Meryl Streep and other people who have been involved in the projects we've been involved in," he said.