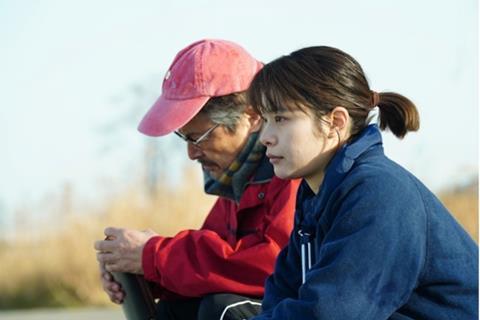 Paris-based sales company Charades has boarded Japanese director Shô Miyake's drama Small Slow But Steady ahead of its premiere in the Encounters section of the Berlinale.
Yukino Kishii stars as a hearing-impaired young woman with dreams of becoming a professional boxer. The Covid-19 pandemic combined with the threatened closure of her boxing club and the illness of its ageing president (played by Tomokazu Miura), who has been her biggest supporter, push her to the limit.
Miyake, whose career spans fiction, documentary and TV, was last in Berlin with his slacker love-triangle drama And Your Bird Can Sing, which played in the Forum in 2019.
Prior to that, his Japanese hip-hop documentary The Cockpit debuted Cinema du Reel in 2015, while his first fiction feature Playback premiered in competition at Locarno in 2012.
Small Slow But Steady is produced by Koichiro Fukushima, Masahiro Handa, and Keisuke Konishi under the banner of Japan's Nagoya Broadcasting Network with Masa Sawada at Paris-based production company Comme des Cinémas on board as a co-producer.
Paris-based Charades has a growing track record in working with Japan having recently handled international sales on Mamoru Hosoda's animated features Mirai and Belle.
The feature is among 14 titles selected for the third year of Enconters, the competitive section aimed at works that push boundaries from independent, innovative filmmakers.