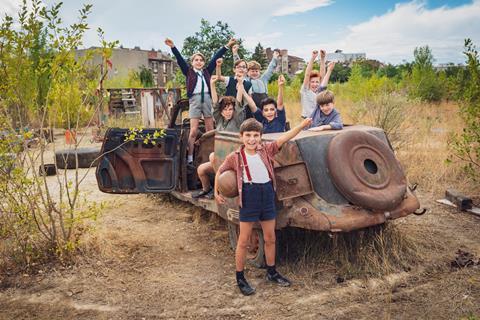 Charades has acquired world sales rights to Julien Rappeneau's Little Nicholas' Treasure, adapted from the classic 1960s 'Le Petit Nicolas' children's books of French writer Rene Goscinny and illustrator Jean-Jacques Sempe.
The Paris-based sales company will introduce the film to buyers during the upcoming Unifrance Rendez-vous with French cinema, which unfolds online this year from January 13 to 15.
It marks a third feature for Rappeneau after Of Love And Lies and Rosalie Blum. He directed and co-wrote the screenplay adaptation with Mathias Gavarry.
This new big-screen adaptation sees Little Nicholas and his band of trusted friends Alceste, Agnan and Clotaire try to thwart his relocation to the South of France after his father gets a promotion, through a treasure hunt.
Olivier Delbosc's Curiosa Films lead produced the film with co-producers IMAV Éditions, M6 Films, Marvelous Production and the support of OCS, M6, CANAL+, W9.
Warner Bros France is due to release the film in France and Benelux on October 6, 2021.
The €17m production shot in France over the summer and is currently in post-production with an ensemble French cast featuring Jean-Paul Rouve, Audrey Lamy, Pierre Arditi, Grégory Gadebois, Jean-Pierre Darroussin François Morel, Adeline d'Hermy, Noémie Lvovsky and Ilan Debrabant.
It is the first time Charades has worked with Warner Bros France, Curiosa Films and Marvelous Productions.
Since the creation of Little Nicholas in 1959, the series has sold 15 million books, translated in more than 40 languages, worldwide. It is the third time the books have been adapted to the big screen after Laurent Tirard's 2009 Petit Nicolas and 2014 Nicolas On Holiday.