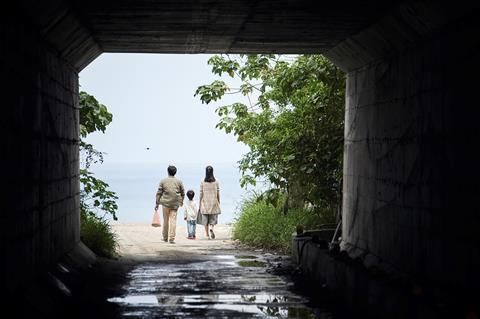 Paris-based sales company Charades has boarded sales on Taiwanese director Lai Kuo-An's debut feature A Fish Out Of Water ahead of its premiere at the Toronto International Film Festival in September.
The family drama revolves around kindergarten-age Yi-an and his parents, Ya-Ji and Hao-Teng, whose marriage is put under pressure when he asks them to connect him with his biological parents.

Gene Yao and Jason Liao at Taipei-based Swallow Wings Films produced the film.

"It's a first-time film by a director with a real future, totally in line with our editorial positioning of finding young film-makers we can accompany as they grow," said Charades co-founder Yohann Comte.

Charades partner Carol Baraton revealed that the company worked closely with the producers of A Fish Out Of Water at the post-production stage.

"We saw a first-cut and could immediately see the film's potential and have been following its progress closely ever since. This is how we like to work," she said.

After premiering at TIFF in the Discovery section, the film will head to San Sebastian, where it plays in the New Directors line-up. It is also lined up for a number of other late autumn festivals.

TIFF will mark the second major market for Charades since its official launch on the eve of Cannes this year by Comte, former Wild Bunch sales chief Baraton, Studiocanal executive Pierre Mazars and entrepreneur Constantin Briest.

Other festival titles on its slate include French director Coralie Fargeat's US-set genre picture Revenge – starring Mathilda Lutz as a woman who hunts down her lover and his two best friends after they leave her for dead in the desert – which premieres in Midnight Madness.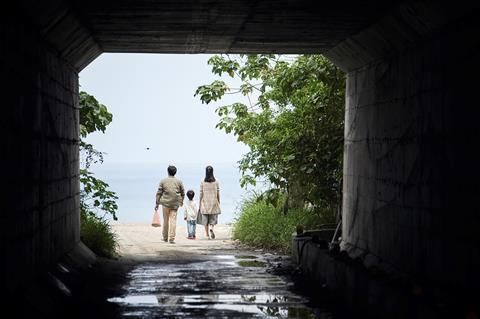 "Given this is only our second major market, we're pretty proud of the festival presence we'll have with those two debuts films at TIFF and see it as a sign that we're on the right track," commented Comte.
Other previously announced titles on the Charades slate include Peter Webber's upcoming documentary reggae tribute Inna de Yard, capturing the recording of an album by a number of legendary reggae stars in Kingston, Jamaica, followed by their world tour. It is due to shoot this autumn.

The company is also handling sales on Japanese film-maker Mamoru Hosoda's working-titled Mirai about a young boy, coming to terms with the arrival of a baby sister, who discovers a mysterious garden that takes him on a journey through time.

Other upcoming productions include Juan Solanas's emotional drama My Name is Luz, inspired by the events surrounding Argentina's 1976 military coup and ensuring dirty war in which 30,000 political activists disappeared.

An adaptation of Elsa Osorio's bestseller 'My Name Is Light', it follows a young Argentinean woman, brought up by wealthy adoptive parents loyal to the Junta, trying to discover the true identity of her father. It will shoot next year.

Charades is also gearing up for the festival launch later this autumn of Indian director Devashish Makhija's Ajji about an elderly woman determined to avenge the un-prosecuted rape of her nine-year-old grand-daughter.
It is produced by Siddarth Anand Kumar and Vikram Mehra at Saregama Films, the fast-growing film branch of the Indian music label powerhouse. Guneet Monga is on board as executive producer.
France
Charades is also actively scouting features on home turf and is in the process of signing up a number of upcoming French features
The company also announced earlier this summer that it will handle international sales for Echo studio, a new production and distribution company focused on films addressing social and environmental issues such as and human rights and climate change.
The company was launched at Cannes by Yves Darondeau and Emmanuel Priou at Paris-based Bonne Pioche – the documentary company behind features March Of The Penguins and Little Gems - and audiovisual and tech sector entrepreneur Serge Hayat.
The first announced picture under the collaboration is Australian director Rodd Rathjen's hard-hitting drama Buoyancy exploring the real-life phenomenon of slavery and trafficking of workers in Thailand's fishing industry through the tale of a young boy enslaved on a fishing trawler.
It is produced by Causeway Films, the Sydney-based company behind psychological horror hit The Babadook.