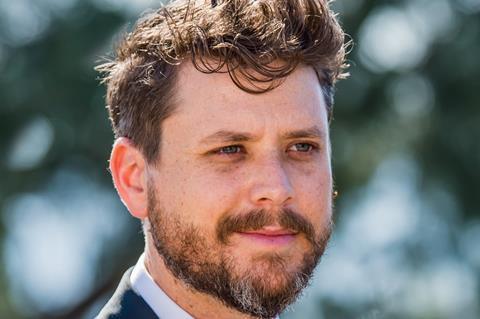 Pablo and Juan de Dios Larraín of Chilean powerhouse Fabula, whose upcoming Spencer starring Kristen Stewart is a strong contender for a world premiere slot in Venice, have promoted Andrew Hevia to head of film and TV of the North American office.
In his new role Hevia will oversee Fabula's slate of English-language features and domestic TV projects and manage the company's first-look arrangement with global TV producer Fremantle.
Hevia was brought in to help launch the North American office in 2018 and worked as vice-president of film and TV. He will be joined by Constanza Muñoz, who previously worked in the company's Santiago headquarters.
Prior to Fabula, Hevia was an independent producer whose credits include Barry Jenkins's best picture Oscar winner Moonlight (co-producer) and Ecuadorian feature Cenizas, which recently earned three Colibrí Awards.
He also directed the documentary Leave The Bus Through The Broken Window, and co-founded Cinematic Arts Residency with Miami-based Oolite Arts alongside filmmaker Kareem Tabsch, now in its fourth year.
"Andrew has been an essential part of the North American office since we launched it three years ago," said Juan de Dios Larraín, "This appointment is a testament to his work. We are thrilled to continue on this journey together as we expand our operations in North America and in the English language."
"I am grateful for this opportunity and am tremendously excited to move into this new role," said Hevia. "I look forward to continuing to work with some of the best international storytellers across film and TV. This is a great time for global storytelling."
Fabula produced 2018 Oscar winner A Fantastic Woman directed by Sebastian Lelio, among others. Its upcoming slate includes Señorita 89, currently in production for Spanish-language streamer Pantaya and global platform Starzplay, and Maquíllame Otra Vez, the directorial debut of playwright Guillermo Calderon. Both projects hail from the recently launched Fabula Mexico.