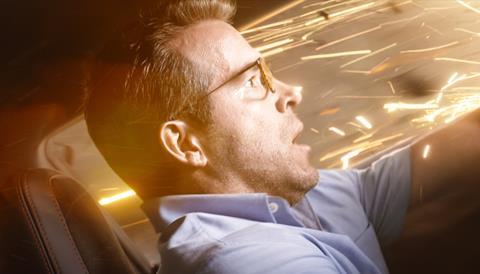 Disney/20th Century Studios' Free Guy had a stellar opening at the China box office over the three-day weekend (August 27-29), surpassing expectations to gross $23.8m, according to figures from theatrical consultancy Artisan Gateway.
Directed by Shawn Levy and starring Ryan Reynolds, the sci-fi action comedy is the first major US studio live-action release in China since late May and resonates with the country's huge online gaming culture. The film currently has a rating of 7.8 on Douban and 9.1 on Maoyan, with the latter platform forecasting that it could go on to gross $75.8m (RMB490.6m).
The film's strong China opening helped push it past $100m at the international box office, while its global gross including North America stands at $179.6m. In China, IMAX screens accounted for $3.8m or 16% of the weekend total from only 1% of screens.
Hong Kong-China action thriller Raging Fire dropped into second place over the weekend, after four weeks on top, grossing a further $8.5m for a cumulative total of $163.4m. Disney's Luca came in third in its second weekend with $2.3m for a cume of $10.5m.
Dadi Media's youth drama Farewell, My Lad, directed by Yin Ruoxin and starring Zhang Zifeng, came in fourth with $2.3m over its opening three-day weekend. Yin and Zhang previously worked together on coming-of-age drama Sister, which grossed $133m (RMB860.2m) earlier this year.
Light Chaser Animation's Green Snake came in fifth over the weekend, grossing a further $1.6m for a cume of $85.8m. Lionsgate's Chaos Walking, directed by Doug Liman and starring Tom Holland, also opened over the weekend and grossed $788,000 (RMB5.1m) in its first three days.
Around 20-30% of China's screens remain closed due to isolated outbreaks of the Delta variant of Covid-19. However, Free Guy's strong results helped push total box office for the weekend to $42.8m, compared to only $27.1m the previous weekend. China's box office so far this year has reached $5.04bn, but is still tracking 26.5% down on the same point in 2019, before the pandemic.
According to Chinese ticketing sites, Paramount Pictures' The Tomorrow War, starring Chris Pratt, is scheduled to open this weekend on Friday, September 3. Initially intended as a theatrical release, the sci-fi action film premiered on Amazon Prime last month after being delayed by the pandemic. Disney's Shang-Chi And The Legend Of The Ten Rings is listed for September but without a specific date.