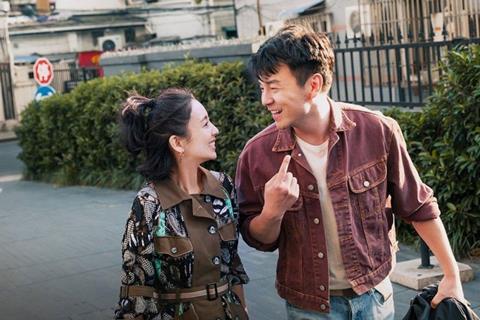 The Chinese box office, which has been shrinking for the past several weeks, continued the downward spiral in the period of Jun 4-10 by about 35% week-on-week, making it the quietest week since September in 2016.
With the lack of strong contenders, local fantasy comedy How Long Will I Love U scored a hat trick for the weekly No.1 with $18.7m. Standing at $136.9m for 24 days, it has become the fifth highest grossing local film in 2018 as well as the second highest grossing local film by a woman director, surpassing 2016's So Young by Vicki Zhao.
Disney's Avengers: Infinity War bounced back to second place with $12.4m for $390.8m after 31 days. Currently the top foreign film in 2018 and the third highest grossing foreign film ever (after Furious 8 and Furious 7), its release has been extended for another month until Jul 9.
The next three places were filled by new releases. Indian comedy drama Toilet – Ek Prem Katha fared the best among the newcomers, winning the weekend and topping the charts on both Saturday and Sunday. It ranked third overall with $9.7m from its three-day opening debut, which is comparable to that of Baahubali 2: The Conclusion. Starring Akshay Kumar and Bhumi Pednekar, it is the fifth Indian title on release in China this year.
It was followed by local comedy Happiness Is Coming on $7.6m and action thriller Black Water on $6.7m, both from their first three days. The latter, starring Jean-Claude Van Damme and Dolph Lundgren, was the chart-topper on Friday before falling to fifth and sixth place on Saturday and Sunday respectively.
The rest of the charts went to holdovers: Japanese animation Doraemon The Movie: Nobita's Treasure Island on $6.6m for $32.7m after 10 days; Emily Blunt starrer A Quiet Place on $2m for $35.9m after 24 days; Italian hit Perfect Strangers on $1.8m for $8.2m after 17 days; local animation Happy Little Submarine 2000 Leagues Under The Sea on $1.7m for $11.6m after 10 days; and Disney/Lucasfilm's Solo: A Star Wars Story on $1.4m for $17.4m after 17 days.
When Jurassic World: Fallen Kingdom opens on Jun 15, it is expected to bring the Chinese audiences back to the cinemas in droves.