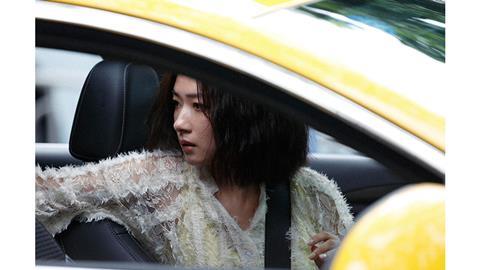 The top three films at the China box office remained unchanged over the three-day weekend August 13-15, as box office takings were hit by the Delta variant, extreme weather and a lack of major new releases.
Hong Kong-China action film Raging Fire came in first, grossing $26.2m for a cumulative total of $122.5m, according to figures from Artisan Gateway, followed by Huayi Brothers' romantic drama Upcoming Summer with $8.6m for a cume of $48.3m and animated feature Green Snake with $5.1m for a cume of $76m.
Chinese authorities have ordered cinemas to close in high-risk areas, as the country battles isolated outbreaks of the Delta variant of Covid-19, and continues to restrict seating capacity to 75% in other areas. In addition, cinemas in some parts of eastern China have either closed or been hit by customers asking for refunds due to heavy flooding that has made access difficult.
An unofficial blackout on Hollywood films, extended this year during the 100th anniversary of the founding of the Chinese Communist Party, may also have contributed to the current box office slowdown.
State media reported that combined box office in July was down 44% to $499m, compared to the same period in 2019, before the market was hit by Covid. Of the 48 films released during the month, 25 grossed less then $77,000 (RMB500,000) and only six made more than $15.4m (RMB100m).
Two films braved the current difficult conditions and entered the top five over the past weekend – romantic comedy Lie Detector, produced by Yuedong Flower Pictures, and Laurel Films' The Old Town Girls, which premiered at Tokyo International Film Festival last year.
Lie Detector, directed by Yang Yuanhan, came in fourth with $3.6m. Starring comedy actors Ma Li, Wen Zhang and Liang Chao, the film tells the story of a professional fraudster who can only speak the truth and a lie detector who has been trolled on the internet.
The Old Town Girls, which opened on August 14, came in fifth with $2.7m from its opening two days. Directed by Shen Yu, the film revolves around a high school girl living with her father and stepmother, who is visited by her biological mother, who left her soon after birth. Wan Qian, Li Gengxi and Huang Jue head the cast.
The unofficial blackout on Hollywood films ends this weekend as Disney/Pixar's Luca is scheduled for release on August 20. Lionsgate's Chaos Walking, directed by Doug Liman, is also appearing on local sites such as Douban with an August 27 release date. However, there has been no news on a release date for Disney/Marvel's Black Widow.