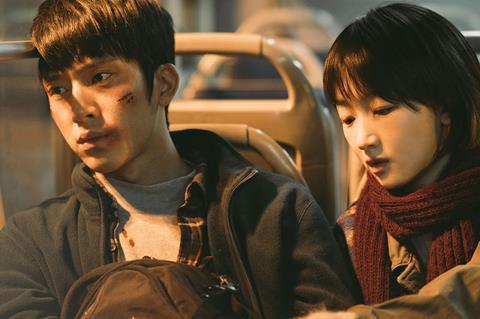 The Chinese box office was set ablaze by the Labour Day weekend, which fell on Apr 29-May 1 this year, with record-breaking box office receipts of $157.48m (RMB1 billion) over three days, up by about 38% year-on-year.
It was a strong contrast to the lackluster month of April when ticket sales dropped by about 20.5% compared to the same period last year.
Us And Them, the directorial debut of acclaimed Taiwan actress Rene Liu, was the champion over the May Day holidays, taking $101.26m and representing about 65% of the total three-day box office.
Produced by Zhang Yibai, the bittersweet romance stars Zhou Dongyu and Jing Boran as two strangers who meet on a train on the way home for Chinese New Year. But its box office success – with $145.98m after four days - is marred by controversy such as manipulation over ticket sales and screen share as reported by local Chinese press.
Ticketing platform Maoyan (also a producer and distributor of Us And Them) has been accused of selling refundable tickets to inflate presale figures for large screen share, which resulted in limited screen share for other new releases such as local comedy Screaming Live.
A Or B came in second with $24.25m for a four-day total of $31.18m. The crime thriller marks the feature debut of Ren Pengyuan and is produced by and starring Lost In Hong Kong's Xu Zheng.
Hollywood holdovers benefited from the three-day holidays too. Dwayne 'The Rock' Johnson's action adventure Rampage added $16.54m for a 19-day total of $138.97m, while Steven Spielberg's sci-fi adaptation Ready Player One added $4.25m for a 33-day total of $215.01m. They have become the top two highest grossing films in April.
Genghis Khan opened in fifth with $3.22m for a four-day total of $5.02m. Produced by Jean Jacques Annaud, the local historical epic is directed by Chaolu Hasi and starring William Chan and The Mermaid's Jelly Lin.
Baahubali 2: The Conclusion opens tomorrow. No other strong contenders are scheduled this week until Avengers: Infinity War hits the cinemas on May 11.