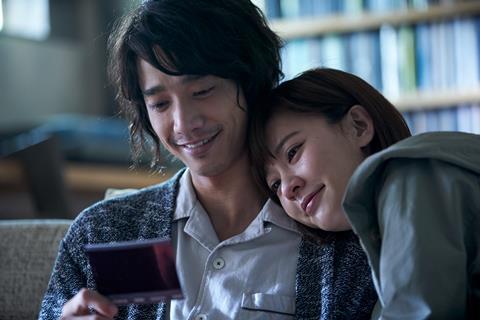 Taiwanese romantic drama More Than Blue easily retained the China box office crown, grossing $68m to account for more than half of the total takings in the seven-day period March 18-24.

However the total March box office is down 17% on the same period last year which was boosted by blockbusters including Black Panther, Pacific Rim: Uprising and the tail-end of Operation Red Sea's run.
Produced by Singapore-headquartered mm2, the Taiwan-set Mandarin-language romantic drama More Than Blue has now grossed $115.3m to date, making it the biggest Taiwanese film in China of all time, doubling the lifetime total of 2015's Our Times. It is now the seventh biggest film of 2019 so far, slightly behind Alita: Battle Angel.
Disney/Marvel's Captain Marvel lost momentum in its third week but still maintained in second place because of the new releases' modest openings. It grossed $13.8m over the same seven-day period for a cume of $140.2m.
Chinese drama Song Of Youth was the biggest of the new releases, grossing $12.1m from its opening weekend (March 22-24). Chinese director Zhang Luan's latest film follows a dedicated teacher and his high school students in 1980s China. Veteran actor Yu Qian makes his debut in a lead role and also serves as producer.
Two Oscar winners are back-to-back. Best picture Oscar winner Green Book, which benefited greatly from its timely release right after the Oscar ceremony, added $7m for $65.3m to date, while new opener Bohemian Rhapsody, which picked up four Oscars, including best actor for Rami Malek, grossed $6.3m on its opening weekend for China's National Arthouse Film Alliance. Around two minutes of footage featuring references to Queen frontman Freddie Mercury's homosexuality have reportedly been cut from the film for the Chinese release.
The further new releases in the top 10 were Dutch horror thriller Prey, about a lion on the loose in a city, which opened with $5m; renowned Chinese director Wang Xiaoshuai's family drama So Long, My Son, which recently won the Berlin Silver Bear for best actor for Wang Jingchun and best actress for Yong Mei, took $4.1m; and Warner Bros' animation The Lego Movie 2: The Second Part took $2.2m. All opened on March 22.
Still inside the weekly top 10 are Chinese New Year champion The Wandering Earth on $1.6m for $663.4m, and Universal/DreamWorks Animation's How To Train Your Dragon: The Hidden World on $1.5m for $51.7m to date.