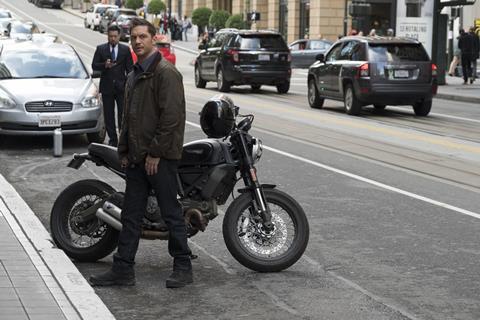 US superheroes have proven again their mighty power over the Chinese box office.
All thanks to Sony's Venom, the week of Nov 5-11 saw a huge surge by 134% week-on-week, making it the first upswing after four straight weeks of alarming contractions in ticket sales since the National Day holiday in the first week of October.
Venom easily conquered the charts with $108.9m from its first three days, which represented over 70% of the week's total box office in China and 37% bigger than its North American debut in early October.
It has become Sony's biggest debut in China and the second biggest debut for a superhero film, only after Avengers 3. It has also matched the lifetime total of Dr Strange and X-Men: Days Of Future Past.
Detective Conan: Zero The Enforcer opened in second with $11.5m from its first three days, becoming the biggest opening debut for the popular Japanese anime franchise in China and almost surpassing the lifetime total of the franchise's biggest hit Sunflowers Of Inferno.
Disaster film The Hurricane Heist held steady in third place with $5.9m. Its 10-day total of $12.9m almost doubled its takings in North America, making China its biggest worldwide market.
Last Letter opened in fourth with $5.7m from its first three days. Produced by Peter Chan, Love Letter Japanese director Shunji Iwai's first Chinese-language film stars Zhou Xun and Qin Hao. It opened slightly below Hirozaku Kore-eda's Palme d'Or winner Shoplifters, which is the highest grossing live-action Japanese film in China.
Disney fairy tale The Nutcracker And The Four Realms dropped to fifth with $3.8m for $15.6m, while Roger Spottiswoode's A Street Cat Named Bob took $3m for $7.1m, both after 10 days.
National Day champion Project Gutenberg added $2.3m for $181.4m after 43 days on an extended run; followed by Fox's sci-fi action reboot The Predator on $1.4m for $30.8m after 17 days; local animation Dino King on $1.4m from its first two days; and Iceman: The Time Traveller, starring Donnie Yen, on $1m for $4.9m after 10 days.
The Chinese box office hopes to continue its upswing with the release of Fantastic Beasts: The Crimes Of Grindelwald on Nov 16.