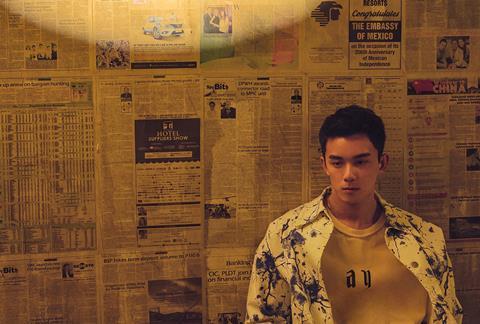 Beijing-based sales agency Blossoms Entertainment is launches sales on three new productions from leading Chinese studio Huayi Brothers at Filmart Online, headed by historical war epic Railway Heroes.
Starring Zhang Hanyu (Operation Red Sea) and Fan Wei (One Second), the film follows a group of Chinese railway workers during the Sino-Japanese War, who attempt to sabotage the enemy's vital transport links whilst evading arrest. The film, directed by Yang Feng, is currently in production for release over China's National Day Holidays in October.
Blossoms will also be introducing Taiwanese filmmaker Leste Chen's coming-of-age drama Upcoming to buyers at Filmart. Leo Wu (Shadow) and Zhang Zifeng (Detective Chinatown series) head the cast of the film, which follows two high school students as they try to adapt to teenage life and overcome obstacles after unexpectedly becoming lovers. Chen's credits include hits such as The Great Hypnotist (2014), 20 Once Again (2015) and Battle Of Memories (2017).
The third new Huayi Brothers title on Blossoms' slate is Han Bowen's sports drama Never Stop. Zheng Kai, Li Yunyue and Sandrine Pinna star in the story of two young sprinters as they tackle the challenges of their demanding careers and life. The film is set to be released in China around the same time as the opening of the Tokyo Olympics in late July.
Blossoms is also handling sales on war film The Sacrifice, co-directed by Guan Hu (The Eight Hundred), Frant Gwo (The Wandering Earth) and Lu Yang (A Writer's Odyssey), which grossed $172m in China last year. Wu Jing, Deng Chao and Zhang Yi star in the film, which focuses on the attempts of Chinese soldiers to repair a bridge while under constant bombardment from US artillery and planes.
Also on Blossoms' Filmart slate is military action thriller Counter Attack, directed by martial arts star Vincent Zhao (True Legend, God of War). Zhao also stars in the film, about a security expert fighting hostile forces after being framed for a murder he didn't commit. The film premiered on Tencent Video over Lunar New Year and racked up 100 million views.
Launched at last year's Filmart Online, Blossoms was founded by former Beijing Culture and IM Global executive Vicky Ding. The company has output deals with Huayi Brothers and Alibaba-owned streaming platform Youku.
It has previously handled titles such as The Eight Hundred and Li Weiran's The Yin-yang Master and has a library of more than 50 internet films, which it has been licensing throughout 2020 and 2021.