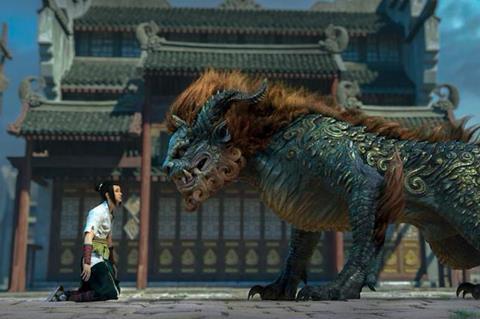 China's HGC Entertainment has picked up international rights to two animated features, Fortune Cat and Loli Pop In Fantasy, which it will start pre-selling at the EFM.
Fortune Cat is a fantasy adventure featuring the lucky-charm cats with a waving paw that are hugely popular in Chinese and Japanese culture. The story involves four fortune cats who travel back in time to save the world from a demon. Loli Pop In Fantasy is based on the popular 3D animated TV series GG Bond created by Gu Zhibin. Both titles are currently in production and are scheduled for delivery in 2020.
HGC is also selling Asian territories on Korean animation Underdog, which Seoul-based sales agent Contents Panda is handling for the rest of the world. The film follows a playful dog who has been abandoned by his owners, but meets a pack of strays and comes to terms with his unexpected freedom.
Launched in 2006, HGC is one of China's leading buyers, with a catalogue of around 600 titles. The company moved into international sales with a slate of animated features at AFM last year. HGC CEO Peter Li said the company decided to focus on animation because "the Chinese animation industry has been growing rapidly in recent years. We want to become the leading sales agent in the global market for animation."
The company's slate also includes animated features Police Car Union, The Wind Guardians, Yugo & Lala 4 and One Hundred Thousand Bad Jokes 2, which were all released theatrically in China last year.