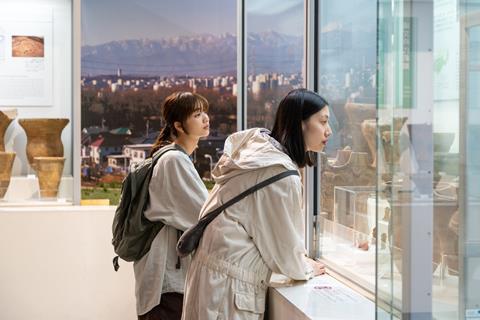 Chinese sales company Parallax Films has taken the international rights (excluding Japan) to Berlinale Forum title Remembering Every Night.
It marks the second feature of Japanese director Yui Kiyohara, whose debut Our House also premiered in Forum in 2018.
Her latest follows three women of different generations who walk the streets of Tama New Town, a satellite city of Tokyo, over the course of one day. Each woman is burdened with her own worries and feelings of isolation as they struggle to move forward in their lives. The cast includes Kumi Hyodo, Minami Ohba and Ai Mikami.
It is produced and supported by Japan's Pia Film Festival and its PFF Scholarship for young filmmakers. Kiyohara's Our House won the grand prize at Pia in 2017 and the best director award at Shanghai's Asian New Talents competition in 2018.
Parallax co-founder and head of international sales Cao Liuying said: "It's our goal to work with talents beyond the Chinese-speaking territories. Remembering Every Night will be our attempt to further explore our pan-Asian collaboration, following our last cooperation with Malaysian-Indonesian title Stone Turtle."
At the Berlinale, Parallax also represents Chinese director Cheng Yu's Daughter And Son from the Shorts Competition. The sales company also handles a trio of titles by Zhang Lu (whose The Shadowless Tower is in Competition) comprising Yanagawa, Fukuoka and Ode To The Goose.