3D animation Red Shoes & The 7 Dwarfs to be directed by Frozen character designer Jim Kim.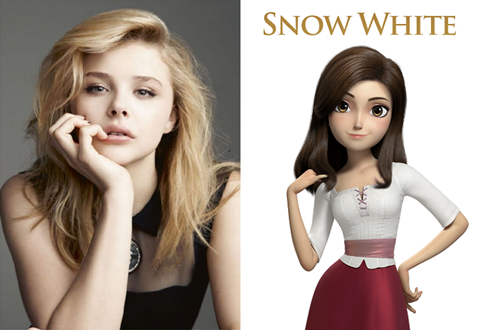 South Korea's Finecut has announced that Chloë Grace Moretz will provide the voice of the heroine Snow White in its 3D animation Red Shoes & The 7 Dwarfs, directed by Hong Sungho.
Moretz, whose credits include Kick-Ass 2 and The Equalizer, joins a voice cast that also includes Gina Gershon (American Dresser) and Jim Rash (The Way Way Back). More voice talents will be announced soon. The film is currently in production for completion in early 2018.
Produced by CGI studio Locus Corporation, the $20m family animation tells the story behind Snow White And The Seven Dwarfs by posing the question – what if the seven dwarfs were actually seven cursed princes?
The film's head of animation, Jin Kim, worked on Big Hero 6, Frozen and Tangled as a character designer.
Finecut's Cannes slate also includes the two Hong Sangsoo films screening in official selection – The Day After (Competition) and Claire's Camera (Out Of Competition).