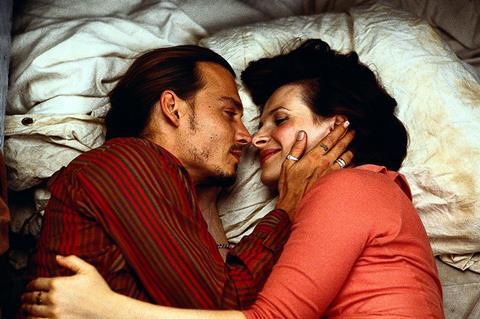 Miramax TV is partnering with Mediawan's Atlantique Productions for a French-language adaptation of 2000 Oscar-nominated box office hit Chocolat which starred Juliette Binoche and Johnny Depp.
The film was directed by Lasse Hallstrom and based on the novel by Joanne Harris. It garnered five Academy Award nominations including best picture and grossed more than $152m at the global box office. The Miramax-Atlantique series adaptation will draw from both the original book and feature film as well as additional novels by Harris.
The series will follow a woman and her daughter who settle down in a small town in modern-day France and disrupt the community's social balance when they open a chocolate shop.
Miramax's global head of television Marc Helwig and VP of television development Mirsada Abdool Raman will work alongside Mediawan Pictures COO Elisabeth d'Arvieu and Atlantique Productions' general director Nathalie Perus. Bill Block and Pierre-Antoine Capton will executive produce.
The project is the latest step in Miramax's strategy of building television content from its extensive IP and film library that also includes series adaptations of Gangs Of New York, executive produced and directed by Martin Scorsese, The Gentlemen from Guy Ritchie with Netflix, a revival of Project Greenlight with Issa Rae for HBO Max, a series adaptation of Robert Altman's 1994 fashion industry satire Prêt-à-Porter for Paramount+ and an adaptation of Michael Ondaatje's novel The English Patient with the BBC, among several other prestige projects in the works.
European powerhouse Mediawan continues to stretch its production arms across the globe and now includes more than 60 labels that span drama, feature, animated, unscripted and documentary. Paris-based Atlantique is the production company behind Damien Chazelle's Netflix musical The Eddy, Tom Fontana's period series Borgia and the upcoming western Django, co-produced with Italy's Cattleya that stars Matthias Schoenarts, Noomi Rapace, Nicholas Pinnock and Lisa Viacri to be broadcast in 2023 on Canal+, Sky UK, Sky Italy and Sky Germany.
D'Arvieu said Mediwan is "very excited to be working on Chocolat and to be able to bring it to international audiences with an innovative French take." She added: "This story tackles universal dilemmas, that of a hard-working single mother who wishes to do good in this world and bring a little magic into it."