Universal Filmed Entertainment Group top brass announced the development on Tuesday.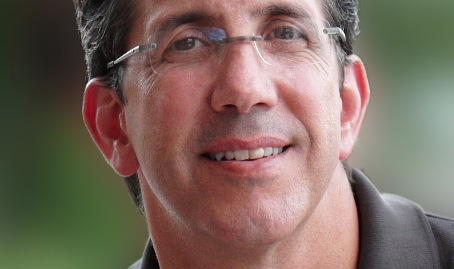 In the newly created position, deFaria will oversee all aspects of the studio's feature animation business including slate strategy, development, production, innovation and technology and business affairs.
deFaria, who arrives from Warner Bros where he served as president of animation and innovative technology for the past four years, will report to Universal Pictures chairman Donna Langley and work closely with Universal Pictures president Jimmy Horowitz.
Illumination Entertainment founder and CEO Chris Meledandri, who has been working closely with Langley and the Universal team since the studio acquired DWA last year, will continue to act as senior advisor to DWA.
deFaria oversaw the creation of Warner Animation Group and has been responsible for feature film animation as well as the application of emerging technologies to feature development and key hybrid projects.
Bonnie Arnold, president of DreamWorks Feature Animation, will continue in her role and reports to deFaria.
"Chris deFaria is ideally suited for this role," said Langley. "He has excellent creative instincts, a strong business sense, deep relationships and most importantly, a proven ability to harness technology to push the boundaries of animation and innovative, hybrid filmmaking. We are grateful to have Chris Meledandri as senior advisor so that we can benefit from his unparalleled expertise while he continues to build the Illumination brand."
"Having the opportunity to shape the future of DreamWorks Animation and build on its storied legacy is an unbelievable honour," said deFaria. "I can't wait to get started with Donna and Chris, as well as Bonnie and the incredibly talented artists at DWA, on bringing more iconic stories and characters to audiences around the globe.

"This is the opportunity of a lifetime and while I will miss the many great people at Warner Bros and the terrific projects with which I was involved, I couldn't be more excited about everything that lies ahead."
deFaria served as an executive producer on Gravity, Mad Max: Fury Road, Happy Feet Two and Sucker Punch.
He joined Warner Bros as vice-president of physical production in 1996. When the animation, visual effects and digital production departments merged in 2006, he was named executive vice-president of digital production and animation.
Prior to joining that studio, deFaria produced television documentaries, films and primetime specials in San Francisco.