Venture targets four to five commercial theatrical films a year; signs deal with Red Granite.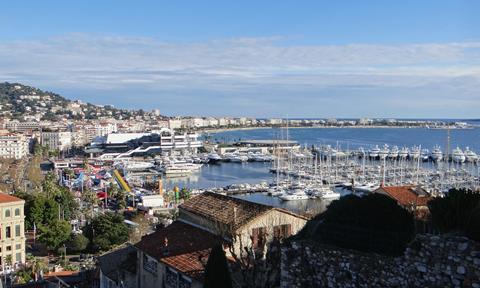 Sales veteran Christian Mercuri is heading to Cannes next month with his new venture, the financing, production and full service international sales company Capstone Group.
The Beverly Hills-based company is backed by private equity, in partnership with Jeanette Zhou of Jaguar Entertainment, and aims to handle an annual roster of four to five big-budget, theatrical films across all genres.
While Mercuri said he was not ready to announce any tiles yet, this will be music to the ears of buyers who fear the impact of disruptors like Netflix and, to a lesser extent, Amazon Studios.
"I'm a traditionalist," Mercuri told Screen. "There's a place for cinema and that's the focus of this company – to make films that have value in the theatrical window and of course bring value on ancillary platforms."
The executive has also struck a three-year deal to handle international sales on behalf of Red Granite and expects to announce further strategic relationships with producers.
"It's time I set up my own label representing a few high-end producers instead of working in-house," he said.
Mercuri most recently served as co-president at Red Granite International. Danny Dimbort, Mercuri's mentor and colleague at Red Granite and before that Millennium/Nu Image, will serve as sales consultant for Capstone Group.
"We are thrilled to continue working seamlessly with Christian and Danny selling our films internationally through their exciting new venture," Red Granite's Joey McFarland said in a statement. "Working with the two of them at Red Granite International the past seven years has been an amazing experience as they are truly the best in the world in handling independent theatrical films."
Mercuri handled The Wolf Of Wall Street and Dumb And Dumber To while at Red Granite International, which grossed a combined $562m worldwide.
He began his career in 2002 at Millennium/Nu Image as a member of the production department before moving into international sales alongside the then co-chairman Danny Dimbort as president of international.
Mercuri declined to address previously reported money-laundering allegations concerning Red Granite, which denies any wrong-doing.
"My relationship is intact with Red Granite," he said. "They're great partners and I'm happy to keep on working with them."
Red Granite's Papillon adventure remake starring Charlie Hunnam is in post and has mostly pre-sold around the world. Red Granite and CAA represent US rights and the producers expect delivery by the end of the year.