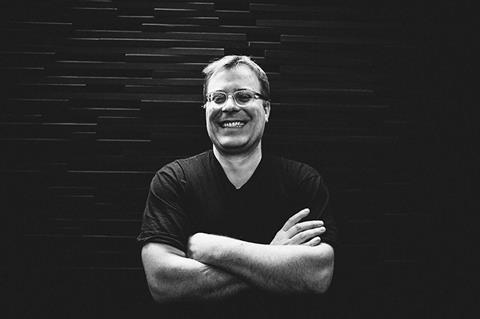 German director Christoph Hochhäusler, whose latest feature Till The End Of The Night is screening in Competition at the Berlinale, is to make his first foray into French-language filmmaking with Death Will Come, a thriller starring Franco-Belgian actress Sophie Verbeeck and veteran French actor Louis-Do de Lencquesaing.
Principal photography on the thriller will begin in Brussels on March 1 before moving to Luxembourg and Cologne. It is being produced by Cologne-based Heimatfilm with Amour Fou Luxembourg and Tarantula Belgique.
Death Will Come centres on female contract killer Tez, who is hired by the legendary gangster Charles Mahr to take revenge for the murder of one of his couriers.
Hochhäusler told Screen: "While Till End Of The Night is a film noir love story with the criminal activity as a backdrop for a relationship melodrama, Death Will Come is a more straightforward genre film, a gangster picture in the tradition of [Jean-Pierre] Melville's Le Samourai."
It will mark his third collaboration with novelist Ulrich Peltzer after The City Below and The Lies of Victors.
Death Will Come will be Hochhäusler's sixth collaboration with producer Bettina Brokemper of Heimatfilm which began in 2005 with the drama Low Profile and was followed by The City Below (2010), Dreileben - One Minute Of Darkness (2011) The Lies Of The Victors (2014) and, most recently, Till The End Of The Night (2023).
Meanwhile, the film's Belgian co-producer Joseph Rouschop of Liège-based Tarantula Belgique will be at this year's Berlinale with the world premiere of Zeno Graton's debut feature The Lost Boys (Le Paradis) in Generation 14plus.