Liam Neeson's Run All Night ranks third in online chart.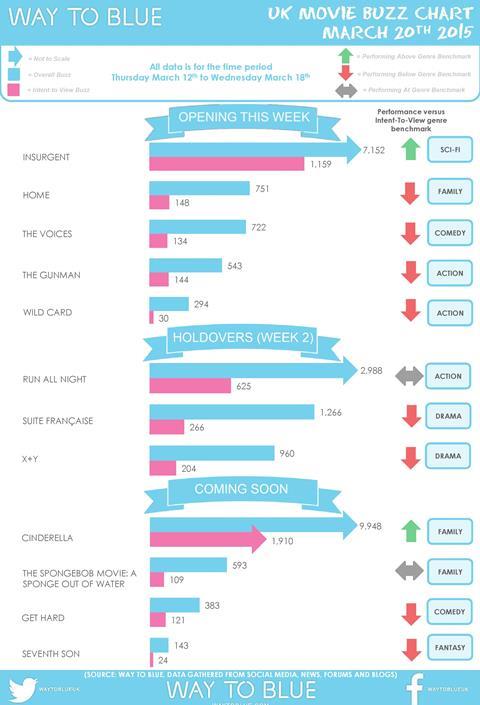 A week ahead of its release, Disney's live-action Cinderella is already generating major buzz online, according to Way To Blue.
Kenneth Branagh's retelling of the fairytale, starring Lily James and Cate Blanchett, secured nearly 10,000 comments across social media, news, forums and blogs from March 12-18.
Of those, 19% expressed intent to view, meaning they would likely convert comments into cinema tickets.
The film topped box offices around the world such as China and the US, where it was released last weekend.
Insurgent, the second instalment of The Divergent Series, could not quite reach the same heights, with more than 7,150 comments and 16% intent to view ahead of its release in the UK this weekend.
Going into its second week of release, Liam Neeson action thriller Run All Night recorded nearly 3,000 comments (21% itv).
Also heading into week two, romantic war drama Suite Française posted close to 1,300 comments (21% itv).