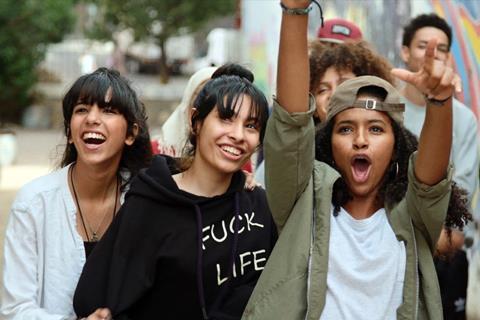 Benelux distributor Cineart, which has offices in Brussels and Amsterdam, is in Cannes with 17 titles in Official Selection already in the bag, a mixture of pre-buys and pick-ups.
They include six Competition titles: Nabil Avouch's Casablanca Beats, Asghar Farhadi's A Hero, Joachim Lafosse's The Restless, Jacques Audiard's Les Olympades, Joachim Trier's The Worst Person In The World and Nanni Moretti's Three Floors.
Cineart has also secured titles in Un Certain Regard (Teodora Ana Mihai's La Civil); Cannes Premiere (Mamoru Hosoda's Belle, Eva Husson's Mothering Sunday and Arnaud Desplechin's Tromperie) as well as Valérie Lemercier's Aline The Voice Of Love, Ari Folman's Where Is Anne Frank? and climate documentaries Animal by Cyril Dion and Bigger Than Us by Flore Vasseur.
The company has also picked Emmanuel Carrere's Directors' Fornight title Between Two Worlds and Critics' Week films, Rien A Foutre from Emmanuel Marre and Julie Lecoustre and Une Jeune Fille Qui Va Bien by Sandrine Kiberlain.
"We always have quite a few [Cannes titles] but this year there were more," explained Marc Smit, Cineart's co-CEO alongside Stephan De Potter.
"We pre-buy a lot and we tend also to focus on these big auteurs. That usually is what Cannes is all about," Smit noted.
He expressed confidence that director-driven art house titles will still find cinema audiences post-pandemic. "But we also have very good VoD deals in place, from premium VoD to transactional and subscription VoD and also pay TV and free TV. The theatrical release is still at the heart of what we do but a large percentage of our business comes from what happens after the theatrical release."