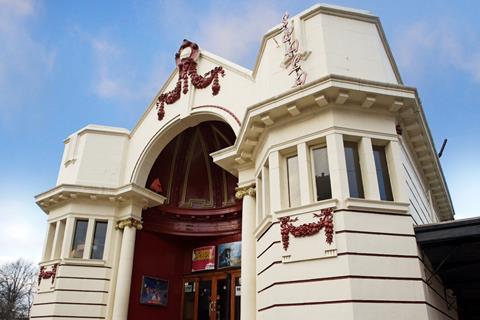 More than 30 independent cinemas across England have received a financial boost from the UK government's Culture Recovery Fund, intended to support the sector during the virus crisis.
A total of £30m has been set aside for England's independent cinemas and 33 venues will receive a share of more than £5m from the BFI, which is allocating the funds as part of the government's £1.57bn support package to aid Britain's culture, arts and heritage organisations.
It marks the final tranche of awards from the first round of support, which previously saw funds released in October and December.
The latest grants mean that a total of £21m has been received by 207 independent cinemas from the Culture Recovery Fund, 83% of which are outside London.
The "business sustainability" funds will be crucial to the venues, many of which have remained shuttered since the UK's first national lockdown began in March 2020. All cinemas remain closed in the country, with no reopening date yet set.
The grants are aimed at supporting venues on reopening, as social distancing measures restrict the level of admissions, resulting in lower takings.
Two major independent companies operating cinemas across England are included in the latest round of support.
Reel Cinemas has been awarded £1.5m to support 13 venues, spanning the north and south of England, while The Light Cinemas will benefit from a grant of £2.9m to support 10 sites across the north, Midlands and southeast.
The Light was founded in 2007 by ex-Cineworld director Keith Pullinger and John Sullivan, a former director at Warner Village Cinemas. "Covid-19 has devastated our finances and this grant is essential to protect our future and ensure our survival," said Pullinger, deputy chairman of The Light.
"There is still a lot of work to do, but we now have a platform to start rebuilding our business from. Our landlords and suppliers will need to play their part but this will help protect the jobs of the 220 people who are employed at our cinemas."
The BFI is now assessing applications for a second round in the Culture Recovery Fund, with £14m in cash that has been held back to allow for the support of organisations through the spring and summer.
Applications for the second round of funding is now closed and the BFI aims to make awards at the end of March.