Newly titled Ralph Breaks The Internet: Wreck-It Ralph 2 to open March 9, 2018.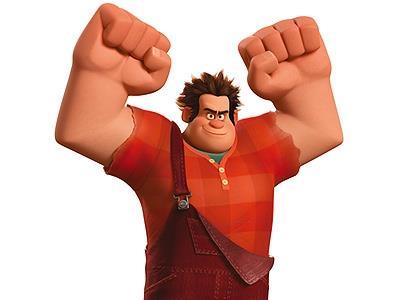 A delayed start to Tuesday night's Disney presentation meant distribution chief Dave Hollis raced through the studio's upcoming slate before the Colosseum audience settled down to watch Pirates Of The Caribbean: Dead Men Tell No Tales.
Hollis hailed once again the studio's remarkable 2016 at the box office that generated $7.6bn worldwide and delivered four films on more than $1bn each.
The executive noted this was the year when for the first time Disney released a film from each of its divisions: Marvel Studios, Walt Disney Animation Studios, Disney, Pixar and Lucasfilm.
Turning to the pipeline for the next few years, he revealed that Jane Lynch and Jack McBrayer have joined John C. Reilly and Sarah Silverman on Ralph Breaks The Internet: Wreck-It Ralph 2.
April 21 will see the release of Disneynature documentary Born In China, followed by Guardians Of The Galaxy Volume 2 on May 5, and Cars 3 on June 16,
Thor: Ragnarok is set for November 3, while Pixar's Coco featuring the voice talent of Gael Garcia Bernal and Benjamin Bratt arrives on November 22, and Star Wars: The Last Jedi debuts on December 15.
Into 2018, Black Panther in production now opens in February, A Wrinkle In Time just wrapped production and is set for spring, and summer sees the launch of Avengers: Infinity War which Hollis described as "one of the most ambitious movies we have ever embarked on."
May 25 sees the release of the stand-alone Han Solo Star Wars film.