Exhibitor's revenue growth fuelled by Beauty And The Beast and The Fate Of The Furious.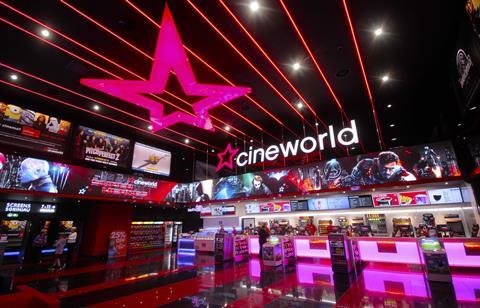 Cineworld Group PLC has reported revenue growth of 21.3% for the period from 1 January to 11 May (15.8% on a constant currency basis).
The strong figures were helped by the success of Beauty And The Beast, La La Land, Sing, Guardians of the Galaxy Vol. 2, The Fate Of The Furious and The Lego Batman Movie.
They report that especially strong admissions growth took place in the UK, Israel, Romania and Slovakia.
The increase in admissions also resulted in retail growth of 19.7% and an increase in screen advertising revenues of 7.5%.
Cineworld opened a new six screen cinema in Ely in May and plans to open 12 more sites in 2017. Earlier this year they closed two sites in Chelsea and Hungary.
Last year Cineworld profits were up 18%, with the key driver non-UK territories.