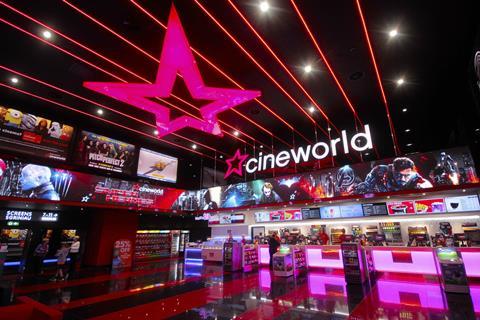 Cineworld has pledged to reopen its cinemas in the US and the UK by March 2021 as a result of the Covid-19 vaccine, expected earlier than it previously forecast.
The cinema chain, which is the world's second biggest exhibitor, had previously set expectations at May to reopen its cinemas, after "temporarily" closing all 127 of its UK and Ireland venues on October 8, including its Picturehouse sites. Its 536 Regal theatres in the US also remain closed because of the pandemic and shortfall in major studio releases.
But in a statement regarding Warner Bros plans to release its 2021 film slate in the US simultaneously theatrically and on its streaming platform HBO Max, Cineworld said it would "reopen our cinemas in Q1".
A Cineworld spokesperson said: "Cineworld was aware of WB's plan to release Wonder Woman directly to its streaming service, which has been announced at a time when our cinemas remain closed in the US and UK.
"We are very encouraged by the giant steps achieved recently with regards to the Covid-19 vaccination process, which is expected to be put in place earlier than previously anticipated. This will generate significant relief for our industry and enable our cinemas to make a great comeback…
"Big movies are made for the big screen and we cannot wait to reopen our cinemas in Q1 in order to offer our customers, as always, the best place to watch a movie."
The exhibitor also said it believed Warner Bros would reconsider the theatrical window of exclusively and agree to favourable terms once theatres reopen.
"We believe that at such a time WB will look to reach an agreement about the proper window and terms that will work for both sides," the spokesperson added.
Cineworld recently revealed it had secured $750 million of "additional significant liquidity" as it attempts to deal with the huge fall out for cinemagoing from the Covid crisis.
The latest measures included a new debt facility of $450m, agreed bank covenant waivers until June 2022, and an accelerated tax year closure to bring forward an expected tax refund of over $200m to early 2021. Additionally, Cineworld is also managing to renegotiate the rental terms for its sites. The current actions are said to have reduced monthly cash expenditures to around $60m while cinemas remain closed.