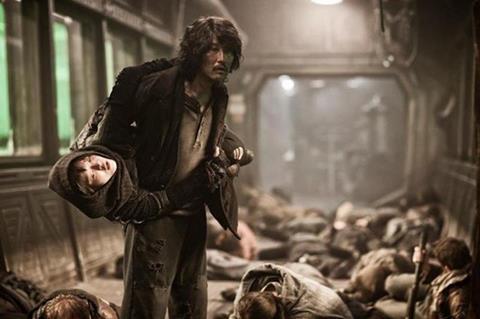 South Korea's CJ Entertainment has optioned the rights to the best-selling French non-fiction book The Vanished and will develop, finance, and produce a feature film adaption.
Fred Lee, CJ Entertainment's Los Angeles-based director of development, and CJ's Seoul-based director of development Jihyun Ok, will oversee development of the film that will be set in Japan. CJ Entertainment announced in mid-September its plan to produce and release a minimum of 20 local films overseas in more than 10 languages annually by 2020.
Léna Mauger and Stéphane Remael wrote the novel The Vanished, which tells the true story of the nearly 100,000 Japanese people that vanish without a trace every year. Known as the johatsu, or the "evaporated", they are often driven by shame and hopelessness, leaving behind lost jobs, disappointed families and mounting debts.
The deal marks the second French novel adaption for CJ Entertainment, following the 2013 film Snowpiercer, directed by Bong Joon Ho and starring Chris Evans, Song Kang Ho, Octavia Spencer, Ed Harris, and Tilda Swinton, which CJ adapted from the French graphic novel titled Le Transperceneige.
CEO of CJ Entertainment Tae-sung Jeong, and vice-president and head of international film production Francis Chung will produce for CH Entertainment, while Mike Im, the company's head of international, will serve as executive producer.
Mauger said: "Often, during our investigation, reality has gone beyond fiction. We were struck by the cinematic potential of the testimonials and we think that the CJ team will have the talent to bring their strength to the screen."
Chung said: "We are thrilled to be adapting this enthralling world, captured so vividly by Léna and Stéphane in The Vanished. We were immediately drawn in by the universality of the themes and believe wholeheartedly that a feature film can translate these in a powerful new experience for audiences."
The Vanished was released in 2014 through Les Arènes in France and its English translation was published in 2016 through Skyhorse Publishing and through Chaek-Se-Sang Publishing in South Korea.