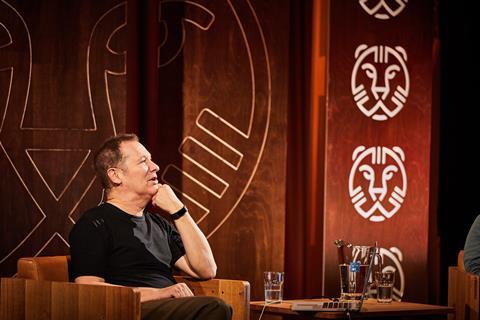 American composer Cliff Martinez is celebrating 30 years since the first film he scored, Steven Soderbergh's Sex, Lies And Videotape, burst onto the independent scene, at Sundance Film Festival in January 1989.
Since then, Martinez has written music for directors including Nicholas Winding Refn, Robert Redford and Harmony Korine, as well as scoring many of Soderbergh's subsequent films.
Most recently, he has been working on the music for Too Old To Die Young, an Amazon Studios series directed by Winding Refn which explores the criminal underbelly of Los Angeles. Miles Teller and Billy Baldwin lead the cast, with the series due on Amazon Prime later this year.
Martinez attended the 48th International Film Festival Rotterdam to give a masterclass on his career to an audience of fellow composers and festival attendees, and while in town spoke to Screen about how the industry has changed across his time, and what is exciting about writing music for film right now.
Is there a good appetite to hear from composers in Europe?
It is different [in Europe] - I think there's a bigger appreciation for film music as a separate thing. I don't view film music as a very engaging listening experience, apart from in the film it was made for. But there are film music fans who feel otherwise. That kind of event probably would have sold two tickets in LA, and here it was packed.
Why do you think that is?
Perhaps Hollywood film culture is more exotic here and is taken for granted at home. There seems to be more of an appetite for the nuts and bolts of filmmaking here. I can tell by the kind of questions people ask that they're very curious about how the sausage is made. I don't sense that same level of curiosity with filmmaking [in the US].
Is it possible for an independent film to capture the public imagination today as Sex, Lies And Videotape did?
I would like to think it's possible. When I look at the films I've been involved in that were unexpected big successes, the recipe is a little mysterious; I think it's the time that it comes. There's an X factor with the public and how it's received that can't be predicted. I've worked on good movies before but they haven't got the response that Sex, Lies, And Videotape got. That was like driving a rocketship; I think it had screened once when my plane landed, so I got there and there was already this buzz about it. Everybody involved in it knew it was quality merchandise, but I don't think anybody thought it would pierce the popular culture.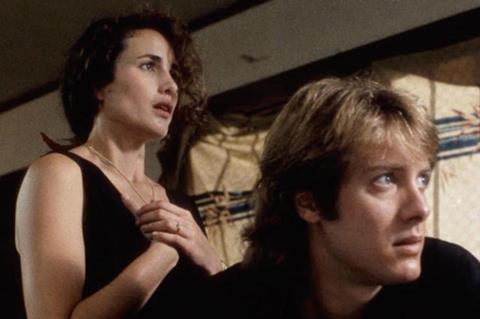 Do festivals still play a part in creating that X factor?
Festivals allow the lesser known voices; there's a platform for people that want to do something esoteric and different. Sometimes those things that are different and distinctive or left of centre capture the public's animation.
Has the emergence of streaming services affected your working process?
For me the biggest change is just the endurance to do what I think of as a ten-hour movie - or a 16-hour movie in the case of To Old To Die Young. It's ten episodes that are around 90 minutes a piece. I warned Nic Winding Refn, you better drink a lot of coffee and get a lot of sleep when you can. My experience with television is that it's just relentless. To Old To Die Young has gone on for a year; for me the challenge has been to not get burned out and jaded and complacent, but to try to stay engaged and focused for that much time. As far as streaming goes, I don't know that the way the material's delivered makes a big difference to me.
Does the difference between material for a cinema, for television or smaller devices, come into play?
Movie theatres have three identical speakers across the front. For television, you're asked to make a five channel mix. If you take 100 viewers, how many of them are actually going to be sitting in front of five speakers? So there are technical issues. I watch a lot of TV; it seems a lot less subtle and a lot more sensationalistic. The dynamic range is always turned up to 9 or 11. I bet most people watch this in their living rooms with the phone ringing and email coming in and their kids running round; it's not the focused environment that the film in a theatre would get. It doesn't get that level of respect and focus. But I haven't factored that into my work process.
Are you interested in composing for new formats such as virtual or augmented reality?
I've tried to branch out a bit; I did a video game a couple of years ago. I found in video games, it seems to be a more corporate structure, where you're answering to a committee instead of a director, and there's a greater degree of organisation. I've also done ringtones for Apple. They'd say stuff like 'That's great, but you used 3 notes and it's 4 seconds long. It's got to be 2 seconds long and no more than 2 notes, maybe just one note. But it's got to have that Apple mojo!' How do you squeeze mojo into three seconds?! My greatest legacy will probably be the handful of ringtones that are in iOS 7.