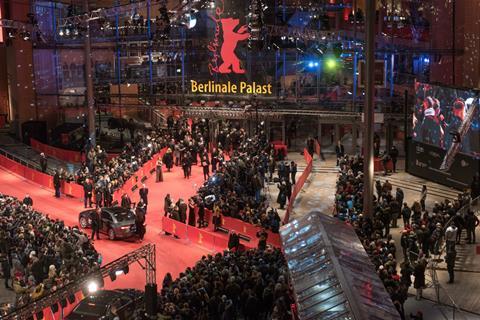 Climate activists will occupy the red carpet ahead of tonight's award ceremony for the 70th Berlin International Film Festival, to demonstrate for greater climate protection.
The protests are scheduled to take place in front of the main Berlinale Palast venue, where the awards ceremony is due to start at 19.00 CET (18.00 GMT).
According to the festival, it has been in contact with activists 'to agree on a peaceful and good solution' for both parties.
However, it acknowledges that 'there may be some disturbances' to the evening, especially around Marlene-Dietrich-Platz, the Palast location.
It is not currently clear exactly which groups will be protesting. The Berlin chapter of Extinction Rebellion, the worldwide climate action movement, has several events listed on its website for February 29, although none mentioning the Berlinale.
Climate activists have increased engagement with the film industry in recent months. Industry figures including Benedict Cumberbatch joined protestors at Extinction Rebellion's most recent mass demonstration in London in October, while a group of activists disrupted the London premiere of Star Wars: The Rise Of Skywalker in December, occupying the carpet with signs bearing slogans including 'Help Us Hollywood, You're Our Only Hope'.