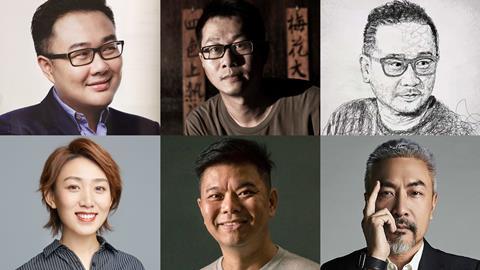 Singapore-based Clover Films is joining forces with Chinese streaming platform iQiyi to co-produce four Mandarin-language films, from Singapore directors Kelvin Tong, Melvin Mak, Ong Kuo Sin and Tay Ping Hui.
The collaboration has been set up by Clover Films' managing director Lim Teck and iQiyi's Beijing-based vice president Song Jia. Both spent nine months developing the parameters of the slate during the pandemic.
The projects, budgeted at $6m in total, will be produced over the next two years. The first to go into production is Ong's Reunion Dinner, a comedy about a couple who encounter a series of mishaps with their eccentric parents while planning to get married. Last year, Ong's most recent film, Number 1, received a best actor nomination for Mark Lee at the Golden Horse Awards and walked away with the prize for best make-up and costume design.
"Many Singapore-made movies have performed well at film festivals and awards, but commercial successes are rare. There's talent in Singapore but we need the right partners to give us a lift," said Lim.
He continued: "We in Singapore have often lamented that our domestic market is too small, so this collaboration with iQiyi opens up so much more possibilities. It is exciting for us to now have the chance to reach out to an audience that is many times of that we normally cater to."
While Clover will be driving the creative aspects along with the filmmakers, "the iQiyi team in Beijing will work with them closely in terms of the story, casting, packaging and marketing," said Song. "We look forward to showcasing their upcoming works to Chinese audiences and to strengthening the filmmaking partnership between China and Singapore."
The second project that will begin filming this year is a horror thriller by Tong, who is best known for local hit The Maid and, more recently, international co-production The Faith Of Anna Waters. Rounding out the slate are a medical thriller by actor-turned-director Tay, who previously directed Meeting The Giant, and a romantic drama by first-time feature director Mak, who worked as executive director to Hong Kong director Peter Ho-sun Chan's upcoming sports drama Li Na in China.
Clover Films will handle international sales on the four films, excluding the China market, which iQiyi will oversee.